Without Walls: New Outdoor Arts at Just So Festival
Gemma Gibb, Associate Editor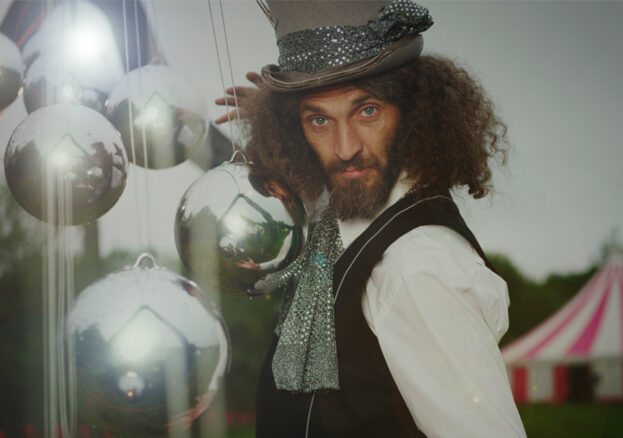 Just So is renowned for its incredible adventures of the imagination (midnight feasts, raucous pillow fights, Tribal Tournament, magical wood and lakeside mischief and mayhem), but it's also part of Without Walls.  This glorious gang of the UK's leading outdoor arts festivals (managed by Manchester's own XTRAX) commission brand new bold experiences each year to blow your socks off, create wide-eyed wonder and a LOT of laughs too.
If families of the land didn't have enough reason already to make Just So a definite fixture in their August calendar, the fact that you can be one of the first to experience these brand new outdoor arts adventures should swing it for sure.
We're very excited by the prospect of the Playground of Illusions – a whole new area from Manchester's fine Travelling Light Circus where families can explore and play together in a mysterious collection of giant experiences such as "The Gravity Vortex Floor", The Utterly Convincing Mirage" and "The Forever Speeding Up Rhythm".
For action types and those with a competitive streak, don't miss taking part in fast-paced Modern Warrior from Rosie Kay Dance Company. Pick a side and learn exciting and dramatic sequences as two opposing groups meet in an epic stand-off!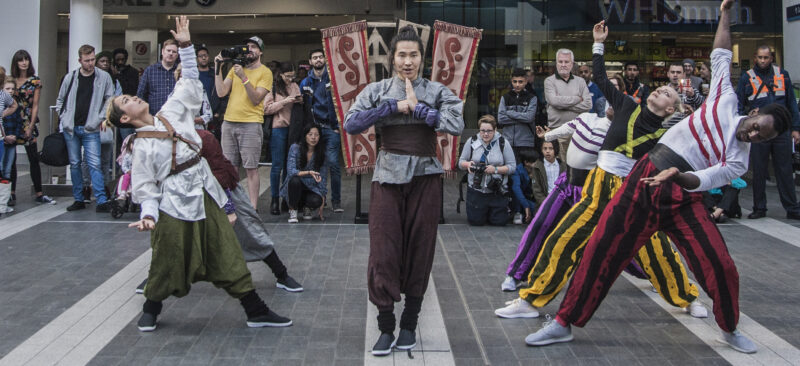 We love that some important issues will be explored, while we are being so riotously entertained such as aerial circus and puppetry show  Look Up by Hikapee which reveals the marvellous things that can happen when we take notice of the world around us, and pedal-powered family musical Bicycle Boy from Helen Eastman Productions.
Meanwhile, it will be hard to miss (or hear) The Band At The end of the World! by Ramshacklicious, a promenade performance with raucous brass music and a home-made water spurting, flaming roaming vehicle.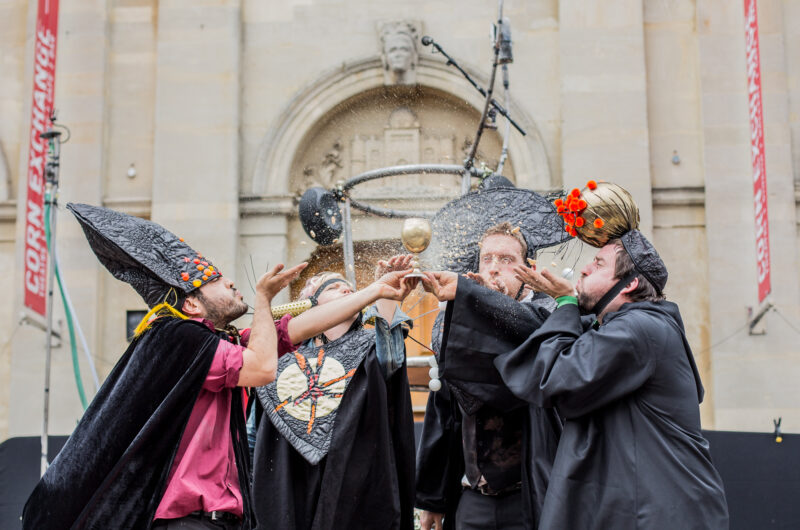 In true Just So and Without Walls style, even the teeny tiniest of audiences are entitled to the best quality arts experience. This year a highlight is the magical-sounding cycle-powered carousel The Bewonderment Machine by Yorkshire's A Bird in the Hand Theatre. Babies and toddlers can ride on this stunning "miniature theatrical flight of the imagination".
What do we have to do to shrink so we can have a go?