Turn It Up: BSL Tours
Carmel Smickersgill, Tours & Activities Editor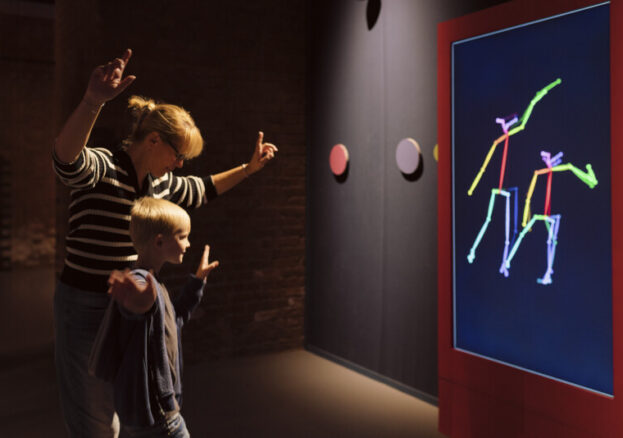 The Science and Industry Museum are currently hosting an immersive and multisensory exhibition that explores our magnetic relationship with music. Join them for a BSL interpreted guided tour of Turn It Up where you'll get a curators view point and in depth perspective on the subject.
Turn It Up is a very hands-on experience. Visitors are encouraged to play and create music with interactive exhibits that show you how the parameters of music interact without brains. You can meet Haile, the musical robot who improvises drum patterns along with live drummers or take part in a musical turing test and see if you can tell the difference between music written by a machine or human.
it's able to help trigger memories, colour emotions and even influence our decisions
You'll discover how music is used as a medicine around the world. It helps improve the quality of life for dementia patients as well as increasing premature babies' chances of survival. Music also has an extra human quality, in that, it's able to help trigger memories, colour emotions and even influence our decisions.
Through following the historical advancements in music technology you'll be taken on a journey from the first playback devices through to the recently created MiMU gloves. Designed by Imogen Heap, these wearable items of tech are on the cutting edge of what's possible in live performance and have been used by artists as big as Ariana Grande.
In the BSL interpreted tour, you'll be guided through the exhibition with certain objects and artefacts becoming highlighted with anecdotes and information that go significantly deeper than the exhibition notes. It's a great way to get a more personalised view on the subject.
Alongside the tours there will be late evening and family events running up until May, be sure to check out the museum's website for further details.