Tom Ward – Anthem
Ian Jones, Food and Drink Editor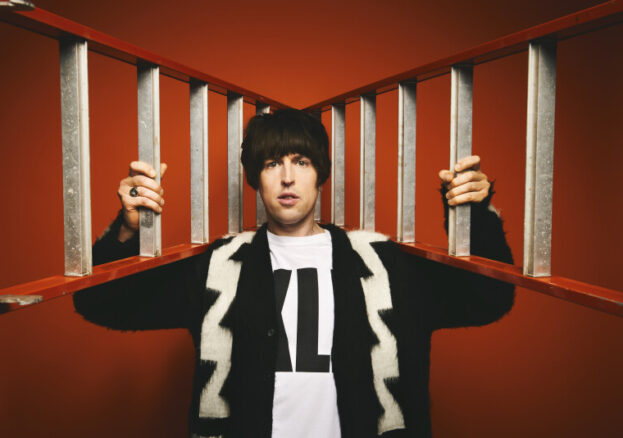 Fresh from his celebrated debut on Live at the Apollo, Tom Ward embarks on his first-ever national tour.  A brand-new construction of offbeat observations and top-notch whimsical detours. His favourite themes are all here: love, the 90s, living in a house… But this time he's venturing out beyond his beloved suburbs to take on the planet, mental health and gender politics.
As seen on Live at The Apollo, The Stand Up Sketch Show, Live from the BBC, Roast Battle and Stand Up Central. Tom has supported Jack Whitehall, Joe Lycett, Jason Manford and Sindhu Vee on tour.
Read on for an exclusive chat with Tom ahead of this show:
Q&A: Tom Ward
Hi Tom! Thanks for taking the time to chat to us.
You're so welcome.
We heard this is your first UK tour, how's it going so far?
Yes it is. So far so good. London and Brighton were both nice and sold out. I'm addicted to selling out now. In fact, I actually get triggered if I see any empty chairs and complain to the venue for making me feel 'unsafe'. Was in Brighton last night, it's got a reputation for being fluffy and inclusive but I got heckled last time I was there and told to get off by a group of angry lesbians. They weren't in last night thankfully.
Sounds like you talk about some big issues in this show – how do you balance that with getting big laughs?
Just try not to be too self-righteous or make any claims that are too bold or sure of themselves in case someone actually clever is in and corrects me.
Where might our readers know you from?
Good question, let me just check my Google Analytics… Live at The Apollo? Tour support for Joe Lycett or Jack Whitehall? Or perhaps a series I did for Wrigley's on Lad Bible a couple of years ago, interviewing celebrities nose-to-nose. Pre-covid was wild!
Have you performed in Manchester a lot before? Anything that sets it apart?
Maybe 10 times? I feel very at home there from a haircut point of view. Manchester and South Korea are the places I receive the least amount of grief. Manchester's spicy, a bit aggy even. I always expect some sort of confrontation, maybe I've watched too much footage of latter-period Oasis gigs.
What do you want your audiences to say about you after the show?
How delightful I was at dismantling class prejudice, LGBTQ+ bandwagoning, mental health being hijacked by egotists and how petrol adverts now seem like Greenpeace campaigns. Oh, and how well I sing Cher.
What's next for Tom Ward?
14 more tour dates, then a new tv show and hopefully loads more mucking about for a job.