Three poets: Jennifer Lee Tsai, Degna Stone and Leonardo Boix at the Bluecoat
Sarah-Clare Conlon, Literature Editor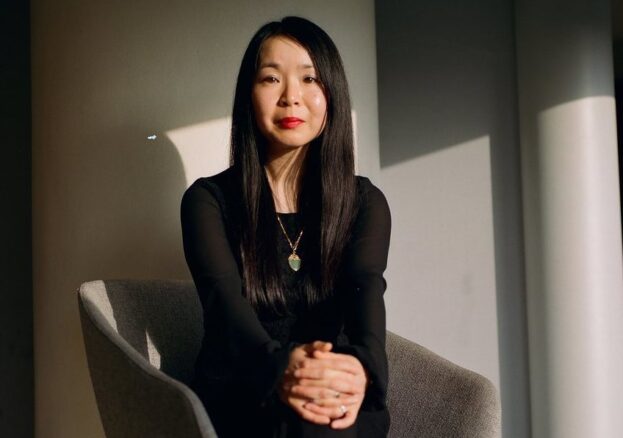 Three exciting UK-based poets – all fellows of The Complete Works poetry mentoring scheme, a national programme supporting exceptional BAME poets founded by the writer Bernardine Evaristo – will be reading from their recent, acclaimed work and latest pamphlets.
Jennifer Lee Tsai is a poet, editor and critic. Her poems are featured in the anthologies Ten: Poets of the New Generation (Bloodaxe, 2017) and Islands Are But Mountains: New Poetry from the UK (Platypus Press, 2019) and have been published in numerous magazines and journals including Oxford Poetry, The Poetry Review, The Rialto, Soundings, Wild Court and, forthcoming, Magma. Jennifer is associate editor of SMOKE magazine and contributing editor to Ambit. She is a PhD student in Creative Writing at the University of Liverpool and her debut poetry pamphlet Kismet (2019) is published by ignitionpress.
Degna Stone, an Inscribe supported writer, is a co-founder of Butcher's Dog poetry magazine and a contributing editor at The Rialto. She received a Northern Writers Award in 2015 and has previously appeared at StAnza International Poetry Festival, Leeds Lit Festival and BBC Radio 3's The Verb.
Leo Boix is a Latino-British poet, journalist and educator born in Argentina. He has been published in many anthologies, including 10: Poets of the New Generation (Bloodaxe) and Why Poetry? (Verve Poetry Press), and journals including The Poetry Review, Poetry, Brittle Star, Modern Poetry in Translation (MPT), The Rialto, Litro, Magma Poetry, Minor Literature[s], The Morning Star, An Other Poem and Ink, Sweat and Tears.
Semay Wu, a composer, sound/media artist and cellist, will provide improvised musical interludes and soundscapes to the words, drawing upon electric-acoustic sounds, the classical avant-garde and noise to weave imagined sonic threads through time, memory and space.
The readings and live music will be followed by a Q&A session on contemporary poetry and the importance of diversity in the arts.