Mamasan Liverpool
Stephanie Heneghan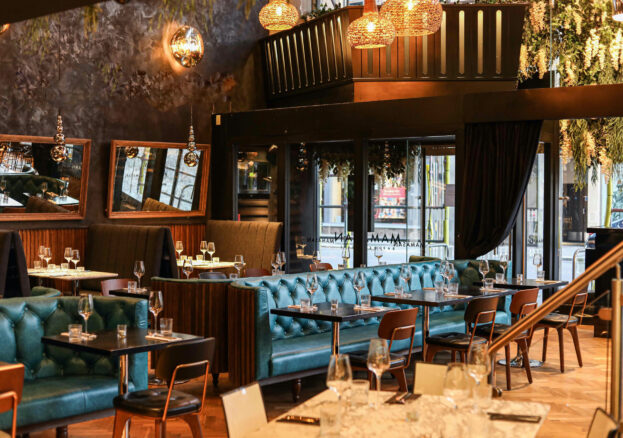 Rooftop bar review:
Beer garden? This summer we're not interested unless it's a couple of storeys up and with a half-decent view of the city. Rooftop bars have been popping up wherever there's space and for the most part, they're pretty great, lending a woozy NY loft-style party to whatever cocktail you've arrived at as you work the way down the menu.
The latest venue joining the high-up hedonists is Mamasan, itself a relative newcomer to Liverpool having opened its doors in May 2021. This year, they're making the most of their roof terrace with The Roof Garden experience, taking place every week, from Thursday to Sunday. Billed as serving up premium experiential cocktails, a brand-new small plate and dim sum concept menu, and elevated entertainment from Liverpool Disco Festival residents and friends.
Let's talk about the cocktails, which definitely do shine
It's a nice idea, though the Disco Festival sound isn't quite there, being more mainstream house bangers than deep disco cuts. The vibe is more about sitting down than dancing like nobody is watching. But it's early days and we're just bedding in for the summer season so watch this space.
However, let's talk about the cocktails, which definitely do shine. The Babaru is a fruity extravaganza which comes encased in a bubble that pops into smoke. Or their hot Margaritas, which are available on a sliding scale – it's worth going straight for the 5 if you like your drinks with a spicy kick.
Go for the drinks and the lovely surroundings, but hang fire for now if you're looking for some serious dancefloor action.
Restaurant review:
The lockdowns are lifting and the option to leave your home and eat food you haven't prepared is back on the table, and Mamasan Liverpool has come up with the perfect solution. We can even do it indoors, which is a blessing in this soggy climate.
But if you're not quite up for venturing out just yet – and who can blame you to be fair – there are some great at-home delivery options that offer the luxury of dining out but at home. But, what are they really like?
In the interest of serious journalistic research, we tried the "One night in…" delivery box from Liverpool ONE's new restaurant, Mamasan, that promise to "take your senses on a culinary tour of Southeast Asia". In our case, we were visiting Jakarta (it's the capital of Indonesia, fact fans).
Each box contains 4 courses and a cocktail (to be shared by 2 people) and everything is provided to replicate the food experience from the restaurant, with step by step instructions on how to prepare the food. It's like visiting Mamasan but still being able to keep your slippers on.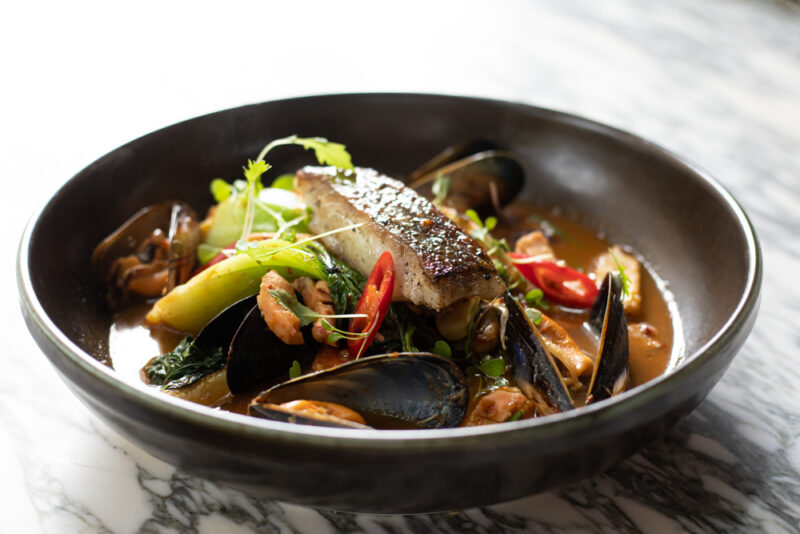 The majority of the food provided is already cooked and requires reheating, or very basic preparation. Literally, everything is included, from flower garnishes for the cocktails to still-cold ice cream for the dessert. And the food itself is really delicious. The starter was chicken sate skewers, with a very generous helping of peanut sauce and a drizzle of sweet soy sauce. There was a side salad of honeydew & watermelon salad which isn't something I would normally choose but provided a delightful palate cleanser before the main course.
The Indonesian rendang curry with smoked beef short rib felt like a real treat, with the burnt coconut butter giving it an added richness. It was paired with jasmine rice but the curry includes charred new potatoes which was a lovely unexpected carb hit.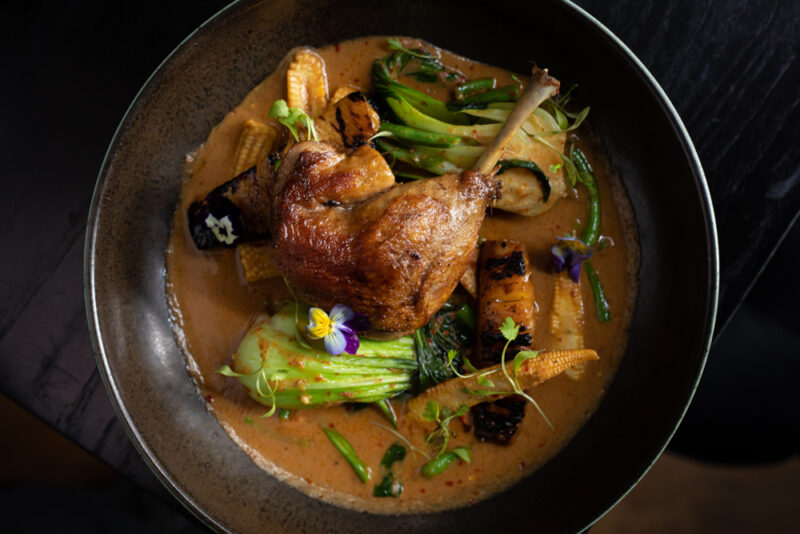 After a bit of a rest (a handy side effect of eating at home) dessert was Pandan pudding which is a light sponge cake, covered with caramel sauce.
The downside? There is a fair bit of washing up to do afterwards. You'll need a variety of pots and pans to reheat the courses properly and do them justice. Also, there's a lot of packaging due to all elements being packaged and labelled separately for ease. The upside? Everything else. Give it a go, see what you think.