The Vaselines at The Trades Club
Johnny James, Managing Editor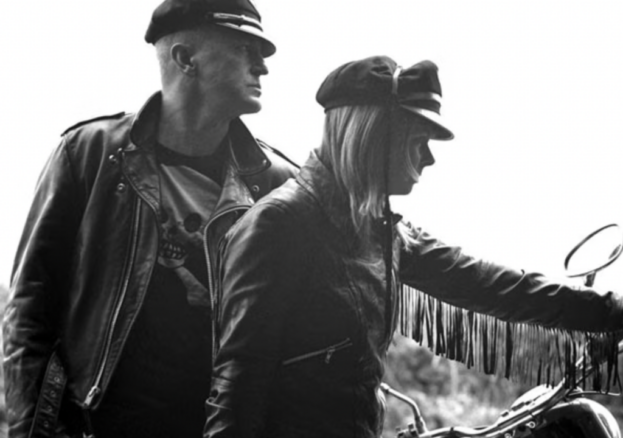 One of the most influential bands to emerge from the '80s pop underground, The Vaselines are playing in Hebden Bridge this autumn, armed with an adored early back catalogue alongside irresistible tunes from their reunion albums.
The Vaselines formed in Glasgow in 1987 and released two EPs and one album, Dum Dum, on Scotland's legendary 53rd & 3rd label. Tunes like 'Son of a Gun' and 'Molly's Lips' served up a playful, sex-obsessed, and totally catchy amalgam of bubblegum and the Velvet Underground that would help form the blueprint for modern indie-pop. But their promising career was shortlived, the band dissolving the same week as their debut album was released. They were destined, it seemed, to be forgotten.
But then Kurt Cobain came along, announcing his unlikely superfandom in this obscure, defunct Glasweigian band, and literally singing their praises. Not only did he plug them in interviews, calling singers/guitarists Eugene Kelly and Frances McKee his "favourite songwriters in the whole world", but Nirvana also covered three Vaselines songs (the aforementioned 'Son of a Gun' and 'Molly's Lips', and most famously 'Jesus Wants Me for a Sunbeam', long associated with the Seattle band's funereal MTV Unplugged performance). Very quickly the world took notice.
But the band didn't, particularly. Rather than getting back together to ride this unprecedented wave of "success", they remained musically active elsewhere; Kelly with Captain America AKA Eugenius and as a solo artist; McKee with Painkillers and Suckle. They did also play together from time to time, but it was only years later that The Vaselines properly reconnected, with each other and with audiences who had blinked and missed them the first time around.
Buoyed by the buzz of their live return, The Vaselines headed back into the Studio in 2010 to record their long, long, long-awaited second record, Sex With An X. They did so in the old fashioned way, recording 12 songs in 13 days, backed by members of Belle and Sebastian and the 1990s, and working with producer Jamie Watson, who was also at the helm of Dum Dum.
Peurile innuendo, lavish blasphemy and lo-fi lullablies… Sex With An X sprung no surprises; any of its super-catchy, two-riff, verse-chorus songs could have made it onto Dum Dum. "Feels so good it must be bad for me / Let's do it, let's do it again" goes the chorus of the title track, perhaps a winking acknowledgement of the band's understandable reluctance to let go of the back-to-basics formula that is the essence of The Vaseline's magic.
Their third effort V for Vaselines (2014) followed suit, only dialling up the punk rock element, reportedly inspired by a restoked appreciation for the Ramones and Eugene Kelly's desire to "write some really short punk rock songs, just get into people's ear really straight away, and then get out of there really quickly." The result is the band's punchiest, catchiest album to date, full of irrepressible, asphalt-ripping rockers like 'High Tide Low Tide' (listen above) and beautifully breezy mid-tempo tracks like 'The Lonely LP and 'Inky Lies'.
The Vaselines haven't released any music since that record, but they're in a position now where they don't really have to; their smutty wit and irresistible hooks will forever be etched into the punk pop landscape, and they've given themselves enough of a back catalogue to plunder for a good few more tours.
It's hard to imagine a more fitting live space for The Vaselines than The Trades Club, a grassroots venue as beloved and DIY-spirited as the band you'll catch there on 1 November.