The 'Unseen Community' at People's History Museum
Creative Tourist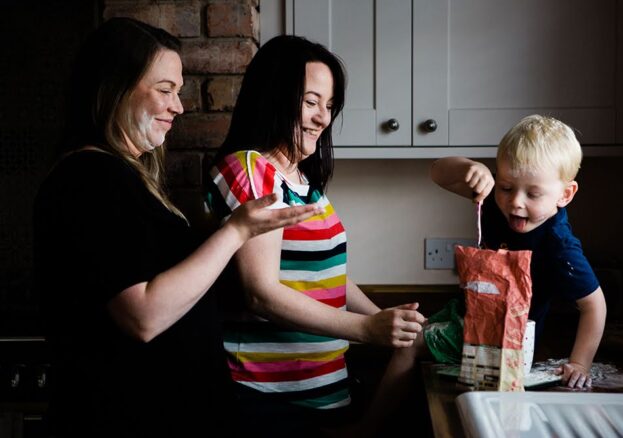 The 'Unseen Community' at People's History Museum is a photographic exhibition exploring the dark of discrimination faced by the LGBT+ parent/carer community, and the light of family life.
Brought to PHM by Proud 2 b Parents and artist Allie Crewe, this insightful exhibition has been created through working with LGBT+ parents/carers and their children for over a decade.
During this time many families have shared their own stories, difficulties and struggles whilst navigating the heteronormative idea of a family. Proud 2 b Parents therefore wanted to capture real family life from the LGBT+ parent/carer community and bring awareness of their lives and the 'normality' of everyday life.
LGBT+ parents/carers and their children are often overlooked due to their intersectional inequalities, and can feel isolated within the community as family based services do not often meet their needs. Therefore raising awareness and understanding, whilst challenging assumptions is vital for these 'unseen communities', a key aim of the service Proud 2 b Parents offer.