The Spongebob Musical at the Manchester Opera House
Shekina Rose, Families Editor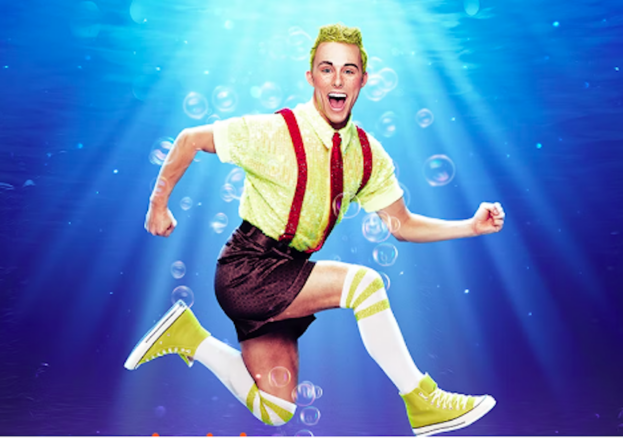 Dive into some deep-sea family fun at The Spongebob Musical at the Manchester Opera House this May. Our favourite underwater spongey character is set to make a big, wet splash in Manchester in this unmissable stage show bursting with magical dancing, singing and ridiculous amounts of fun.
Everything is going smoothly for the happy-go-lucky Spongebob, until one day he and his fellow citizens of Bikini Bottom discover that an underwater volcano is about to erupt and destroy their beautiful home. It's up to the heroic Spongebob and his friends to save their homes and the fate of their undersea world. Can a group of friends, an unexpected hero and the power of positivity and hope save the world?
The Spongebob Musical at the Manchester Opera House is a dazzling new production featuring a whole host of fabulous underwater characters, exhilarating choreography and spectacular costumes. Children and adults alike will be laughing in their seats in the must-see under-the-sea musical of 2023.
Based on the Nickelodeon animated television series SpongeBob SquarePants series by Stephen Hillenburg, The Spongebob Musical, written by Kyle Jarrow and conceived by Tina Landau, features a whole host of uplifting tunes, with original songs by some of the world's most iconic artists. These include Yolanda Adams, Steven Tyler and Joe Perry of Aerosmith, Sara Bareilles, Jonathan Coulton, Alex Ebert of Edward Sharpe & The Magnetic Zeros, The Flaming Lips, Lady A, Cyndi Lauper, John Legend, Panic! At the Disco, Plain White T's, They Might Be Giants and T.I., with songs by David Bowie, Tom Kenny and Andy Paley. Additional lyrics by Jonathan Coulton. Additional music by Tom Kitt.
So for an out-of-this-world adventure for the whole family with guaranteed laughs, toe-tapping and singing along, book your tickets for The Spongebob Musical at The Manchester Opera House.