The Ocean at the End of the Lane at The Lowry
Shekina Rose, Families Editor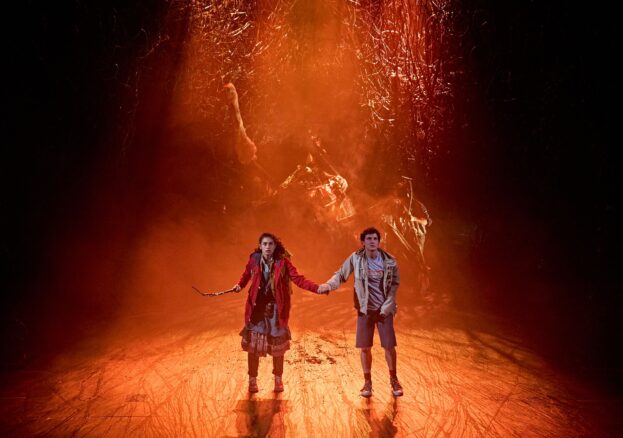 This winter experience the National Theatre's incredible stage adaptation of The Ocean at the End of the Lane at The Lowry, running from Monday 12 December 2022 to Sunday 8 January 2023. Adapted by Joel Horwood and directed by Katy Rudd, this dark and memorable show for ages 12 and up is launching in Manchester, and will be touring 29 towns and cities and from now until September 2023.
From Neil Gaiman, best-selling author of Coraline, Good Omens and The Sandman (to name a few!) the sad, eerie tale of The Ocean at the End of the Lane begins with a man, 'Boy', returning to his childhood home. As he stands at the edge of the pond at the old Sussex farmhouse where he used to play, he is suddenly jolted back in time to his 12th birthday. He is surprised to see his otherworldly and very imaginative friend Lettie beside him, just the same as she ever was. Standing side by side, staring into the murky water, she reminds him the pond is not a pond, but a deep, mystical ocean, filled with magic and wonder, and let's not forget – darkness.
Boy and Lettie find themselves lost in an unknown enchanted world where evil, ancient forces roam and threaten to destroy everything around them. Can the two friends survive the dark powers that engulf them, enjoy the magic together, and make it back to the real world?
The National Theatre have recently announced that Charlie Brooks (AKA mean Janine on Eastenders) whose theatre credits include Beautiful Thing (UK Tour and West End) and A Streetcar Named Desire (Leicester Curve), will be joining the cast as Ursula, with Jasmeen James joining as the Ursula understudy. They join Keir Ogilvy as Boy, Daniel Cornish as alternate Boy, Trevor Fox as Dad, Millie Hikasa as Lettie Hempstock, Kemi-Bo Jacobs as Ginnie Hempstock, Laurie Ogden as Sis, and Finty Williams as Old Mrs Hempstock.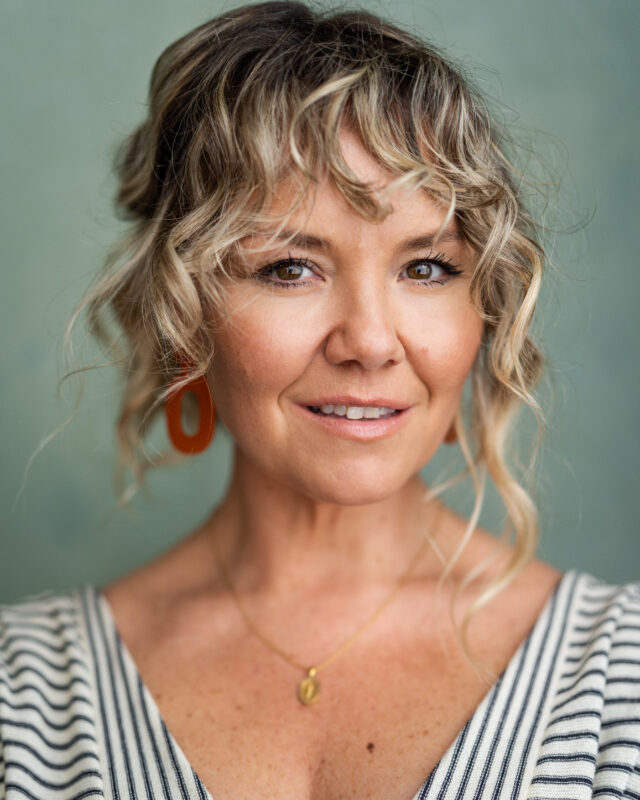 The Ocean at the End of The Lane at the Lowry is a gripping adventure of enchantment, family and friendship, combining magic with memory in an unforgettable, haunting story that takes audiences on a thrilling, heartfelt journey to a lost, forgotten childhood, to a purgatory space between childhood dreams and adult sadness, where delight meets horror and the light meets the dark.
This is not one to miss. Expect shapeshifting monsters and dazzling puppetry, stunning lights, jaw-dropping music, deep, family conflict, and a strange, out-of-this-world adventure.
Book your tickets now to avoid disappointment and experience a new kind of magic this December and into 2023.
This performance is suitable for ages 12+ and contains the following physical effects; high intensity lighting and strobe, haze and smoke, pyrotechnics, loud sound, and blackouts. The production contains moments that some people may find frightening, including references to death.
'The National Theatre at its very best.' (Daily Telegraph)
'Hauntingly memorable, this knockout production is theatre at its best.' Independent
'There's nothing around to beat this thrillingly imaginative show.' Mail on Sunday
'Shows like this don't come around very often.' Time Out
'Magic really does happen. A thrilling adaptation with a sense of wonder and visual dazzle.' Evening Standard