The Not So Ugly Sisters at Waterside
Kristy Stott, Theatre Editor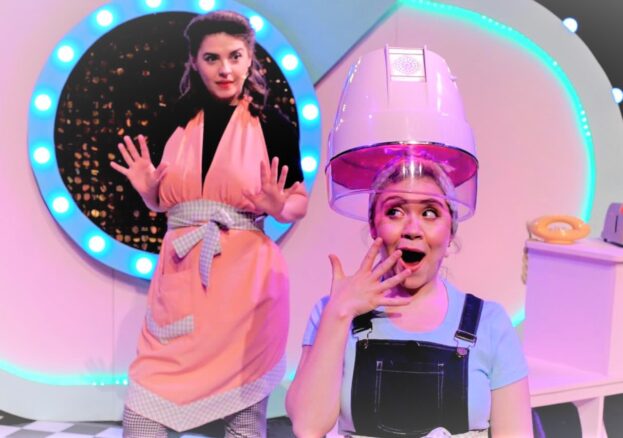 The Not So Ugly Sisters is a brand-new musical retelling of (yes, you guessed it) Cinderella, told from the perspective of the 'Not So'Ugly Sisters. Ideal for little ones aged five and up, this is a perfectly magical adventure for the whole family.
We're all familiar with the classic fairytale – now let's hear the other side of the story. Dolly rests on her broom as she looks outside the salon window, meanwhile her sister Barb stares at the telephone that never rings. It's the morning of Cindy and Prince Smarming's big royal wedding and of course, Dolly and Barb have not been invited…and they're not happy.
The Yorkshire based theatre-company Wrongsemble bring this wonderful new take on the well-loved classic to audiences at Waterside for Christmas 2021. Famed for creating fantastic family theatre for all ages, The Not So Ugly Sisters is packed full of original music, puppetry, sparkle and adventure – a theatrical treat not be missed.
The show runs at approximately 55 minutes wrong – making it perfect for big imaginations and busy bodies.