The Grey Lady at The York Dungeon
Shekina Rose, Families Editor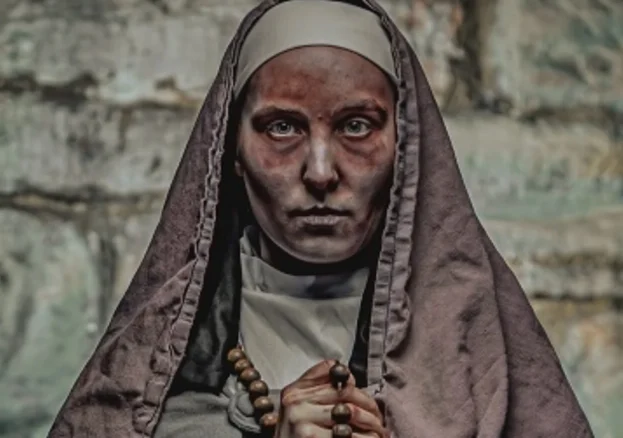 Are your older kids getting bored of trick-or-treating? Do they want to do something just a little bit more HORROR-fying this Halloween? Families with youngsters over 8 are invited to step inside the dark and eerie setting of the York Dungeon from 7 October – 5 November, for a hair-raising encounter with no other than the 'Grey Lady'. Get ready for a terrifying night filled with eerie thrills, as you're transported through one of York's most hauntingly infamous historical tales. But beware. The Grey Lady at the York Dungeon is not one for the faint-hearted.
Imagine being in the mystical York Theatre Royal, a place steeped in history since its construction in 1744, and standing on the medieval grounds of St Leonard's Hospital. Here sets the scene of the captivating tale of the young nun Florence and her secret love affair with a nobleman patient, whose forbidden love did not escape the watchful eye of the enraged Mother Superior. Florence was locked away in a windowless room, where she met a chilling fate – her eternal tomb within the convent's walls.
Though her lifeless body was eventually discovered after years of searching, Florence's restless spirit still haunts the theatre, and is now known as The Grey Lady. It's whispered that when the curtains rise on the opening night of a new show, she might just make her ghostly appearance.
Are you, (yes Mum, we're looking at you!) brave enough to confront The Grey Lady at The York Dungeon this Halloween? If you dare, book your tickets now for an unforgettable night of spine-tingling chills and ghostly thrills. You won't regret it. Just try not to get locked in there after dark. Who knows what might happen when the Grey Lady's about…