The Films of Wes Anderson 1996-2007 at HOME
Tom Grieve, Cinema Editor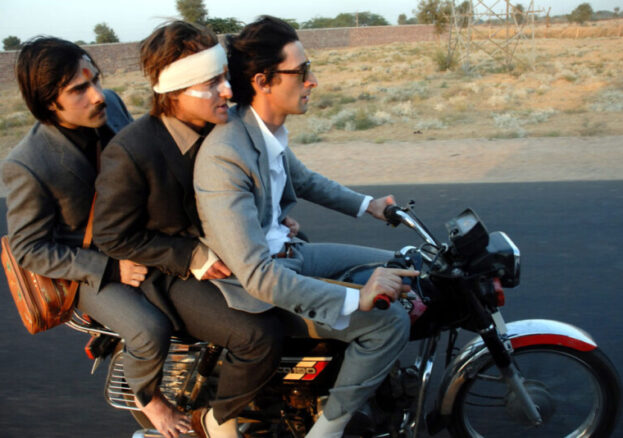 Wes Anderson's latest film, Asteroid City is in cinemas now. The mid-century ensemble comedy draws from westerns and sci-fi B-movies, not to mention the world of New York 1950s theatre and playwriting, for what is probably the director's best film in years. To mark the occasion, HOME have drawn together a season highlighting the work that made the distinctive filmmaker his name.
Throughout July, HOME will be screening Anderson's first five feature films in order starting with his debut 1996 charming crime-caper Bottle Rocket (from 7 July) and concluding with 2007's tragi-comic tale of three grieving American brothers adrift in India, The Darjeeling Limited (from 15 July). 
Anderson's fussy set design, oddball characters, deadpan dialogue and the geometric planes of his compositions are often parodied on social media because they are so distinct and easy to recognise. The season at HOME offers filmgoers the opportunity to revisit the director's early work and bear witness to the development of that much-loved signature style.
But it also allows us to better engage with the more serious thematic concerns that run like a spine through his oeuvre. Themes of community, loss, belonging and grief reoccur again and again. As do ideas of family, and the safety and perils of institutions that might substitute for family – is it telling that Anderson has accumulated a starry troupe of actors, some of whom have worked alongside him for over twenty years?
Alongside those previously mentioned works, HOME's season also includes 1998's Rushmore (from 7 July), 2001's The Royal Tenenbaums (from 9 July), and 2004's The Life Aquatic with Steve Zissou (from 14 July).