Asteroid City at HOME
Tom Grieve, Cinema Editor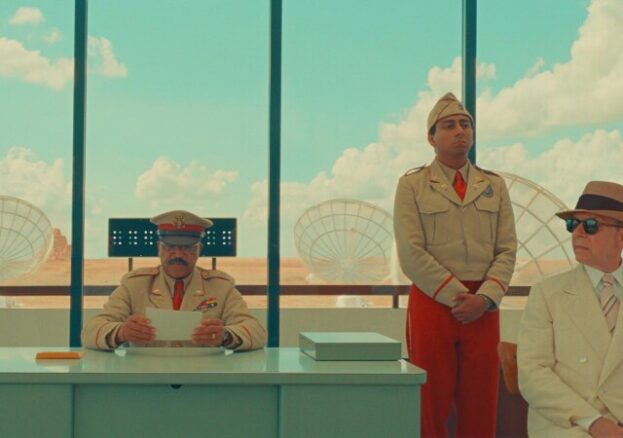 This month's big new release is the return of Wes Anderson. The cult auteur's brand new Asteroid City sees him gather his stock cast, and a few new faces, for a film that's supposedly set to delight fans.
Promising more of Anderson's trademark, precision-engineered whimsy, glorious geometricity and barely concealed sense of melancholy, dedicated filmgoers have no doubt already formed an opinion of the Moonrise Kingdom director. For those who love him (this writer included), the new comedy takes us to a fictional American desert town circa 1955, where a Junior Stargazer/Space Cadet convention is spectacularly disrupted by world-changing events.
Expect pastel-hued, mid-century Americana and masterfully deadpan performances from the likes of Jason Schwartzman, Scarlett Johansson, Tilda Swinton and Steve Carell. Magazine Little White Lies has billed the film as "one of his most dazzling, rich and playfully self-reflexive films to date", and we can't wait.