The Earth Asleep at HOME, Manchester
Sara Jaspan, Exhibitions Editor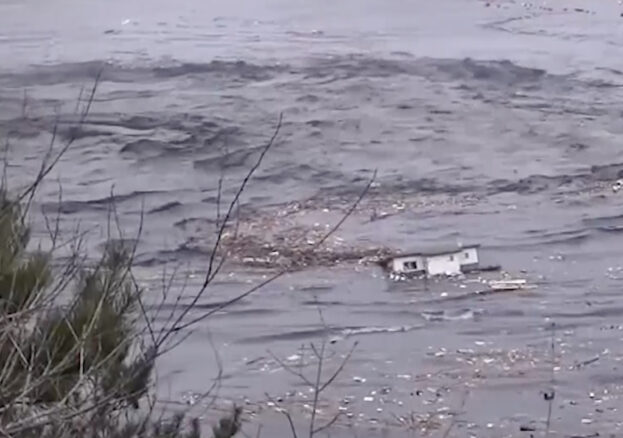 UPDATE: The Earth Asleep will premiere on 11 March on BFI Player to mark the 10th anniversary of the Tōhoku earthquake and tsunami. Catch the live screening at HOME on 10 and 11 September.  
If the British anthropologist Robin Dunbar's popular theory that humans only have the capacity to maintain around 150 meaningful interpersonal connections at once is true, then it's no wonder that the culture of 24/7 new cycles and mass media in which we live has an alienating effect. As stories of extreme trauma caused by war, suffering and natural disaster are beamed directly to us from all sides of the globe, how are we to process such information and the related grief on a manageable, human scale?
This question sits at the heart of The Earth Asleep, a new feature-length film by Manchester-based visual artist Clara Casian (House on the Borderland) with original live score by composer Robin Richards (Dutch Uncles), set to premiere this spring as part of HOME's theatre programme. The work follows on from the creative duo's 2016 collaboration, Birdsong – Stories from Pripyat, which explored the impact of Chernobyl on our collective cultural memory; this time centering upon the 2011 Tōhoku earthquake and tsunami, which killed over 10,000 people. In making the work, both artists travelled to Otsuchi, a village in remote North-East Japan that was all but wiped out by the event, to document and observe the experiences of local residents.
Ambitious and haunting, The Earth Asleep fuses film, poetry, live music, archival news footage and survivor accounts to guide viewers through a deeper way of engaging with the distant pain of others. If Birdsong is anything to go by, this promises to be one of the most impactful cinematic experiences of 2021.