The Director at The Lowry
Kristy Stott, Theatre Editor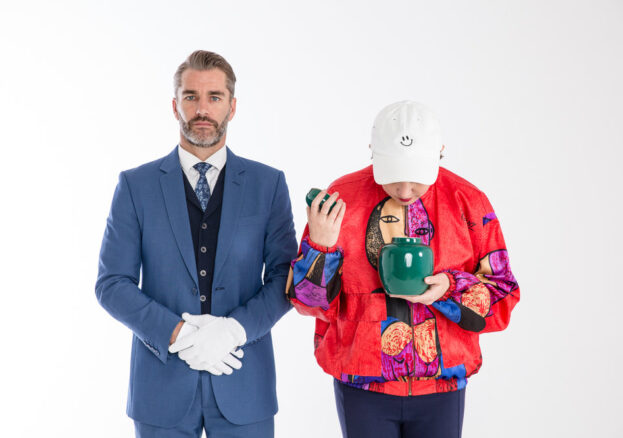 The Director is a bold collaborative performance which stars Scott Turnbull, a charming ex-funeral director, and artist Lara Thoms.
Taking on the universal (though often taboo) topic of death, Turnbull and Thoms work together to demystify, expand and expose ideas around end-of-life and the death industry.
Blending the roles of funeral director and theatre director, Thoms and Turnbull carry out tasks, share knowledge and give feedback on each other's actions.
Taking place at The Lowry, nothing is off-limits in this witty and bracing performance. Balancing macabre reality, high-energy and the tragic elements of death, the pair use humour and industry inside knowledge to excavate ideas around what happens after we die.