The Comedy Store at Escape to Freight Island
Sadie Pearson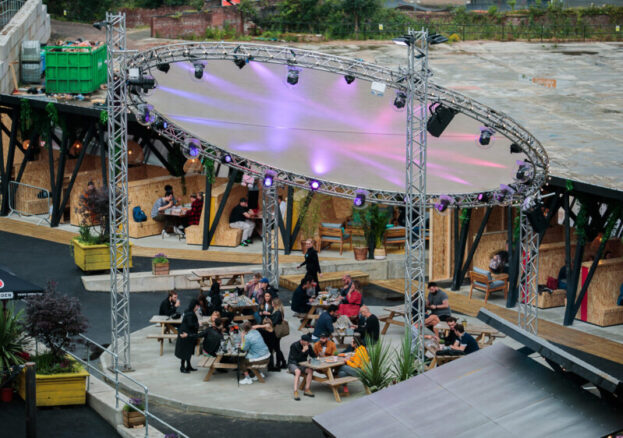 This exciting collaboration brings together the best of both worlds.
Freight Island is one of the hottest venues in Manchester. Warehouse turned food and drinks hall, sports bar, live music venue, beer garden and much more (eclectic is an understatement) is the perfect place for a celebration or fun night out. Right off Piccadilly tram stop, hop into town and immediately into this hub of everything-you-need for a quality evening.
Then there's The Comedy Store. Probably one of the worlds most famous comedy platforms, this iconic set-up has been the home of the legendary stand-up for yonks, fanning the flames for many famous careers in comedy (Eddie Izzard, John Bishop, Jimmy Carr, Rhod Gilbert and Sarah Millican all spring to mind).
In a genius bit of innovation, now every Thursday at 7pm you can pay a small fee for a comedy night sure to rock your world!
Check their website for information on upcoming acts.