Survey II at Site Gallery, Sheffield
Maja Lorkowska, Exhibitions Editor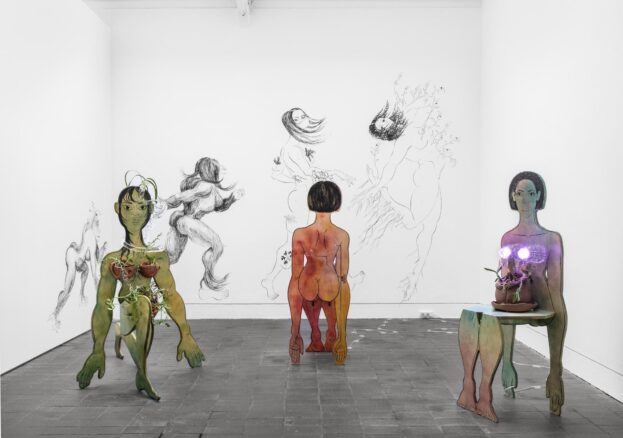 Survey II is a major touring exhibition led by Jerwood Arts, showcasing commissions by 10 of some of the most exciting early-career artists in the UK. The works have previously been shown in Cardiff and London and have finally arrived at Sheffield's Site Gallery.
Spanning a breadth of disciplines, Survey II provides a cross section of the concerns and types of work being created in the country today, ranging from textile and sculpture to sound and photography. Contemporary art can be complex and fluid, and shows such as Survey II are a great way of keeping abreast of the trends and interests occupying artists today, as well as those who fall outside of all categorisation.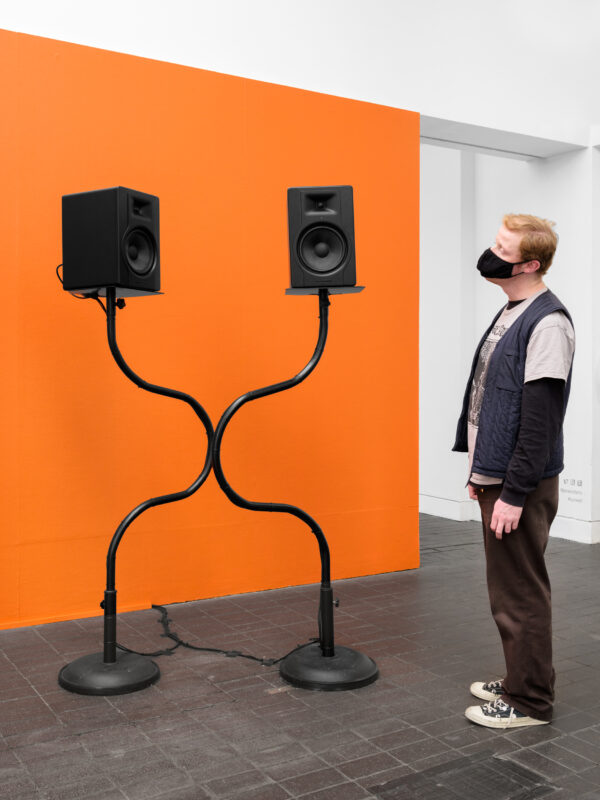 At the core of the display is the concept of interaction, honing in on how we relate to one another and the world around us. The artists also focus on queer and marginalised bodies, our relationship with nature and the constant delicate balance that has to be maintained, as well as the formation and representation of memory.
The exhibiting artists are Saelia Aparicio, Tereza Červeňová, Sadé Mica, Rebecca Moss, Cinzia Mutigli, Katarzyna Perlak, Shenece Oretha, Tako Taal, Nicolaas van de Lande and Angharad Williams.
Let's take a closer look at the oeuvres of a couple of the Survey II artists. Katarzyna Perlak's slick and glittery work pulls you in with its obvious visual appeal. Whether it's intricate embroideries or the ornate costumes she dons for her videos, it quickly reveals the not-so-hidden political messages and in-depth examinations of queerness in relation to migration and folklore. Originally from Poland, Perlak works in moving image, performance, sound, textiles and installation.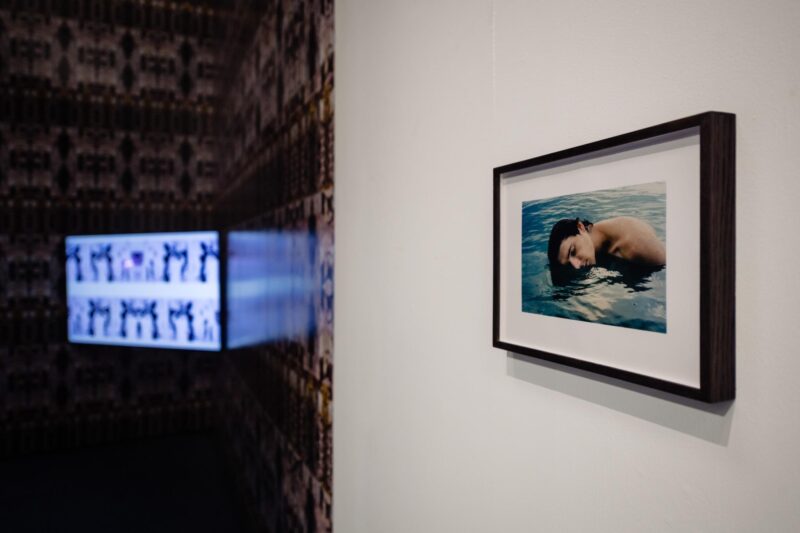 Angharad Williams is a Welsh artist and writer, whose multi-disciplinary practice sways between themes of incarceration and violence and elements of humour and intimacy, often via the medium of installations. Tereza Červeňová's stunning photographs on the other hand, often depict family and loved ones in a gentle, tender manner focusing on themes of family, love and memory.
Perhaps the main allure of group exhibitions is the interaction between works which wouldn't otherwise sit together, allowing us to find our own connections. You may automatically gravitate towards certain works and be surprised at others but seeing the varied approaches and resulting works can be an exercise in openness, so valuable when experiencing art. Survey II provides a fascinating glimpse into the current contemporary art scene, so come along to Site Gallery to see it for yourself.