Summer Theatre at HOME
Kristy Stott, Theatre Editor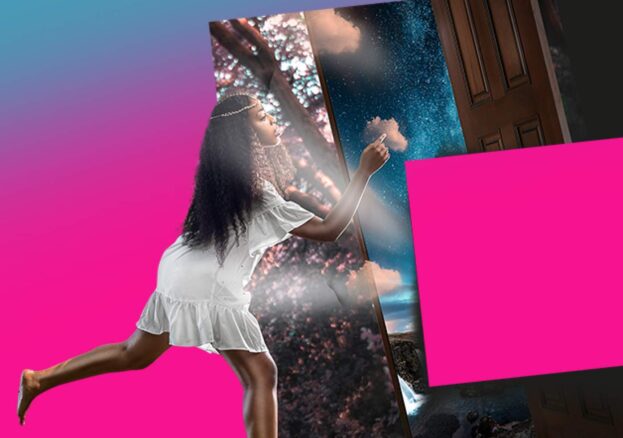 At a time when theatres ordinarily begin to wind down for the summer, HOME Manchester is positively springing to life. There's lots of theatre to experience this summer at HOME.
Three unique performances are coming to HOME this July.
There's the First Street Festival, running over five weekends this summer until 3 July, right outside HOME in Tony Wilson Place. Then, there's also some really exciting work happening inside the building too. We're thrilled that three unique performances are coming to HOME this July – two compelling new commissions and a returning artist, a HOME favourite – with a show so good, it demands to be seen again.
An intoxicating trilogy of thought-provoking and uplifting performance.
In an exciting co-commission by HOME and Eclipse Theatre, Congolese multi-disciplinary artist Dorcas Seb brings a new one-woman show to Theatre 2. Happening from 1 – 2 July, Vice Versa blends music, storytelling and physical theatre to examine one character's journey towards enlightenment.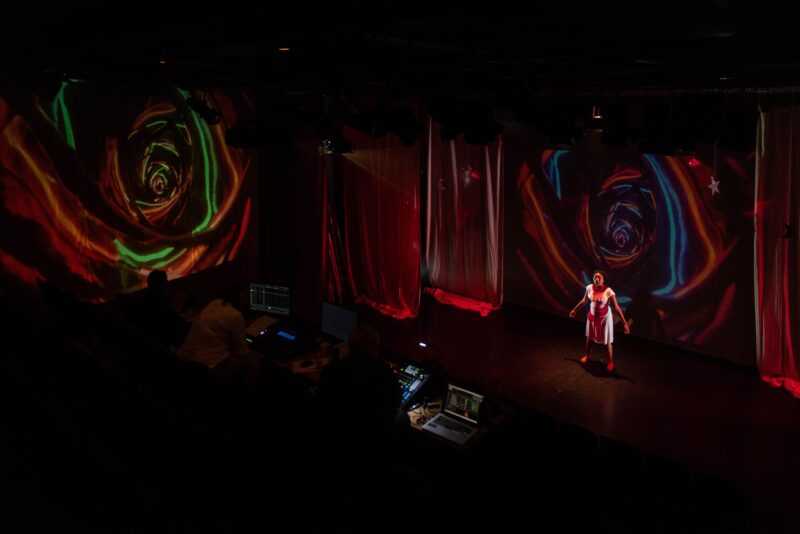 A familiar face on Manchester's theatre scene, Dorcas Seb is a hugely talented performer and maker. A writer, actor and vocalist, her theatre credits include Black Men Walking (Eclipse Theatre) and I told my mum I was going on an R.E trip ( 20 Stories High).
Vice Versa tells the story of Xella, a young woman who undergoes a transformation – becoming a symbol of freedom and an active voice for change in a totalitarian and androidlike world. Entertaining and reflective, Vice Versa combines brilliant writing with spoken word, slick physicality and sublime vocals to explore faith and hope, perceived reality, and finding our place in the world.
From 7 – 9 July, HOME's Theatre 2 performance space will host Here & Now by Swiss contemporary artist Trân Tran.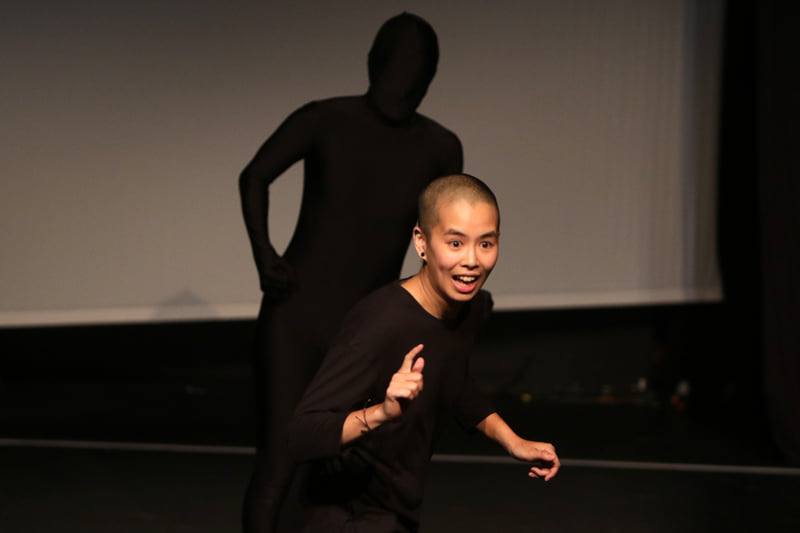 Witty and interactive, Here & Now seeks to explore the space between audience and performer, to celebrate the beautiful 'here and now' of live theatre. Much of Trân Tran's artistic practice examines the underpinnings of human relationships and our drive to connect through art.
Trân Tran was first introduced to HOME through the Swiss Selection Edinburgh programme when they undertook a week-long digital residency in 2020. During the week, the artist hosted a digital workshop which helped to shape this performance. Unpicking the role of the performer and their relationship to the audience, Here & Now is a fresh and playful, though disciplined, performance exploring the beauty of liveness.
Completing the trilogy of shows happening at First Street this summer is HOME favourite Scottee with his acclaimed show Fat Blokes. Following two previous sell-out runs in 2018 and 2019, Scottee returns to HOME with another performance of this raw and personal show. This is quite possibly the last chance audiences will get to see the show live.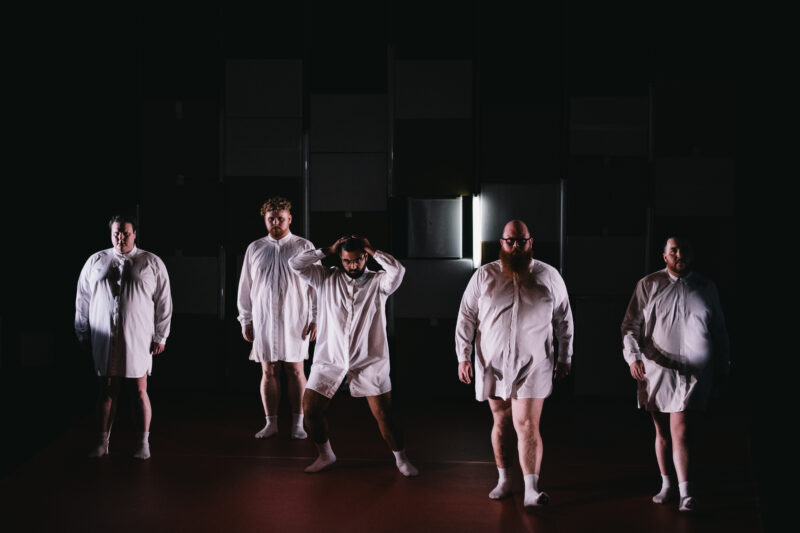 Created by artist and writer Scottee, this engaging, tender and challenging show is about big bellies, double chins and the men that they belong to. Part forum, part dance expression – Fat Blokes is a performative protest about fatness – a sharing of stories and an exploration of identity through movement. Made in collaboration with five plus-size participants, the show explores how each of the five performers engage with their bodies, and their individual narratives around food, sexuality, race, relationships and happiness. It's hard-hitting though joyous, and fantastically performed.
HOME certainly promises to deliver an intoxicating trilogy of thought-provoking and uplifting performance this summer.