Scottee: Fat Blokes at HOME
Kristy Stott, Theatre Editor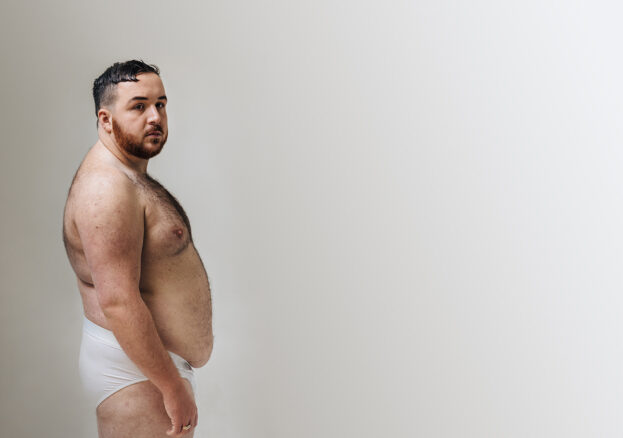 Following two previous sell-out runs, we're thrilled that Scottee returns to HOME Manchester, for one night only, to stage another 'fat rebellion'. Created by artist, writer and 'forward facing fatso', Scottee – Fat Blokes is about big bellies, double chins and the men that they belong to.
Fat Blokes is a 'kind-of' dance show made in collaboration with choreographer Lea Anderson and four plus-size participants (who have not performed professionally before). Part forum, part dance expression – Fat Blokes is a performative protest about fatness – a sharing of stories and an exploration of identity through movement.
Running at around 70 minutes long, the show explores how each of the five performers engage with their bodies, and their individual narratives around food, sexuality, race, relationships and happiness.
Scottee is very well-known for his confrontational style of performance and one of the most pleasing things about this raging though engaging, tender and challenging show is the way that it makes room for this quintet of fat blokes. It offers space and visibility.