The Drama of the Suffrage Movement at the People's History Museum
Sara Jaspan, Exhibitions Editor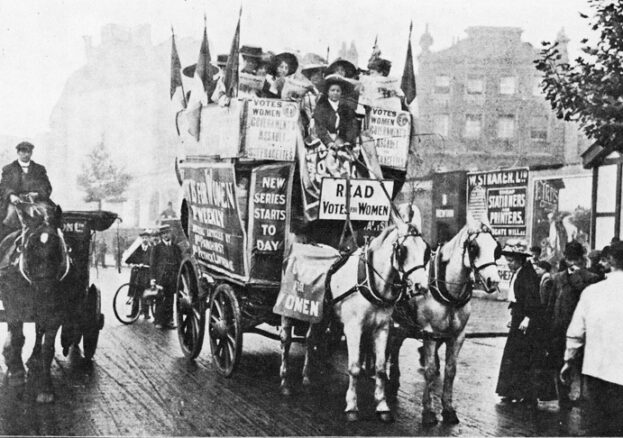 The suffrage movement of the early twentieth century was always theatrical. Women took over public spaces to deliver speeches, take part in processions and pageants, wave banners and perform from the new suffrage plays.  Public performances were essential to the campaign, and after years of protest and parliamentary lobbying, women over the age of 30 eventually won the partial right to vote in 1918.
To commemorate and delve deeper into this turbulent past, alongside other aspects of the movement, as part of Wonder Women 2018 the People's History Museum presents a day of papers, posters, and performances with contributions from several acclaimed suffrage historians.
Among the speakers; writer and researcher Elizabeth Crawford has appeared frequently on BBC Radio 4, ITV and Channel 4, and acted as a historical consultant on the making of Suffragette (2015). Professor Katharine Cockin has published widely on the subject of women's suffrage literature and drama. Dr Naomi Paxton has published on the plays of the suffrage movement and the actress Franchise League, and is renowned for her short performances from suffrage plays and speeches, some of which will be performed on the day by students from the University of Salford.
The day will also draw upon the People's History Museum's own vast collection, featuring numerous suffrage posters and recordings.