Starchitects at HOME
Shekina Rose, Families Editor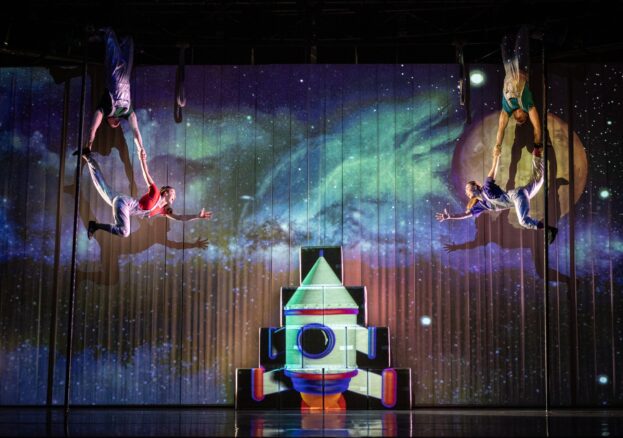 This June, families are invited to join five brave and adventurous children as they dream wildly of reaching the moon from their bedroom! Get ready for a star-blazing journey with five daring Starchitects at HOME Manchester, as together, using bedroom objects and their creative minds, they begin to concoct a clever plan to launch them into deepest, darkest space. But will the Starchitects succeed in their mission? And what danger, or surprise, might they find on the moon if they do?
Starchitects at HOME is an out-of-this-world journey like no other, packed with worlds-upon-worlds of surprise, fun and delight. For families and children of all ages, Starchitects is a brand-new, unique show that will appeal both to the tiniest tots and adults too.
With it's easy-to-follow and imaginative storyline, set against the backdrop of incredible visual effects, dance-circus fusion and digital projections, the whole family will be awestruck by this jaw-dropping production. It's time to return to the magical space of your childhood imagination, to a dazzling place where the possibilities are infinite.
Produced by Motionhouse, this fantastic other-worldly lunar adventure effortlessly blends circus, games, and acrobatic dance, pushing boundaries to create something truly special. This unique merging of creative performance ultimately creates an unforgettable production for families to enjoy together and remember for many years to come.
So for an other-worldly experience that will warm your heart and soul to your very core, book your tickets to Starchitects at HOME Manchester today by clicking on the link below.