Spring & Summer at The Pilcrow
Ian Jones, Food and Drink Editor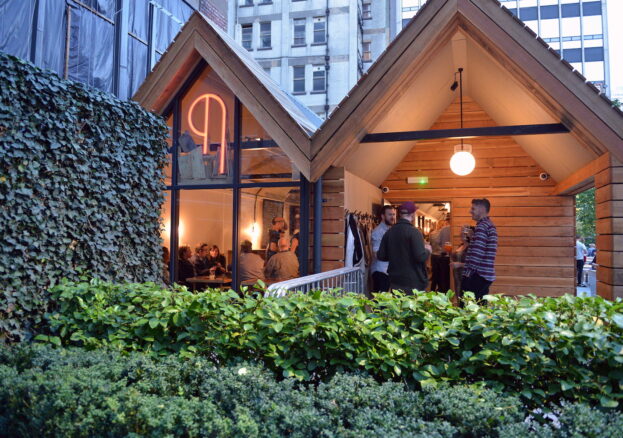 The Pilcrow Pub is one of Manchester's most-loved pubs, built by hand, by the people of Manchester, for the people of Manchester. It's based in the fast-developing NOMA district of the city, around Victoria Station, elegantly constructed with wood and steel, adding to its relaxed Scandinavian feel.
And over the next few months, they're giving something back to the community with a host of exciting events.
First up, another one of their celebrated Easter Sunday events, featuring music, food, and some of the best beers in town. There's a distinct Francophile feel to proceedings, with French-Canadian food wizards, The Blue Caribou Canteen, filling the air with the sweet smell of all things poutine – is there any better match for daytime beers than cheese, gravy and French fries? Let me answer that for you: no.
Then on Sunday 22nd April, there's a clay jewellery workshop hosted by acclaimed designer and visual artist Aliyah Hussain. Here, you'll learn the techniques to make two unique necklaces, which you'll take home to bake in your own oven.
Beer-lovers are already rubbing their hands together with glee in anticipation of The Pilcrow's annual Summer Beer Thing, a three-day event in June to celebrate all the best brewers and bars of the North West.
The following summer months will see weekly street food pop-ups, featuring some of the UK's best nomadic food providers, along with wine and gin tastings, brewery tap takeovers, and much more.
Since its launch in 2016, The Pilcrow Pub has become one of Manchester's favourite little secrets. This upcoming season of events promises to rubberstamp its reputation as one of the city's leading lights when it comes to craft ale, food and one-off pop-up events.