AC Hotel Manchester City Centre
Ian Jones, Food and Drink Editor
Officially, the latest addition to Marriott's AC Hotels portfolio is based in Ancoats but for those of us who live fast and loose when it comes to maps, and indeed 'quarters', this hotel is smack bang in the middle of the Northern Quarter. But thankfully, it's a few streets back from the main strip so you won't be kept awake by the merry revellers outside.
If you're here on business (or just lazy), the hotel offers everything you need
It's near to pretty much everything you could desire on a visit to Manchester. A few minutes from the Piccadilly and Victoria train stations, and all the attractions, bars and restaurants of this great city. But if you're here on business (or just lazy), the hotel itself offers everything you need.
There's a large co-working space in the lobby, next to the elegant lounge area which features a well-stocked bar and short but sweet food menu offering a neat variety of tapas-style Spanish dishes. This includes big chunks of richly-flavoured chorizo, chicken wings, a satisfying plate of antipasto, and our personal favourite, the chicken and chorizo skewers – a kind of Spanish kebab that works wonders with the accompanying sour cream dip.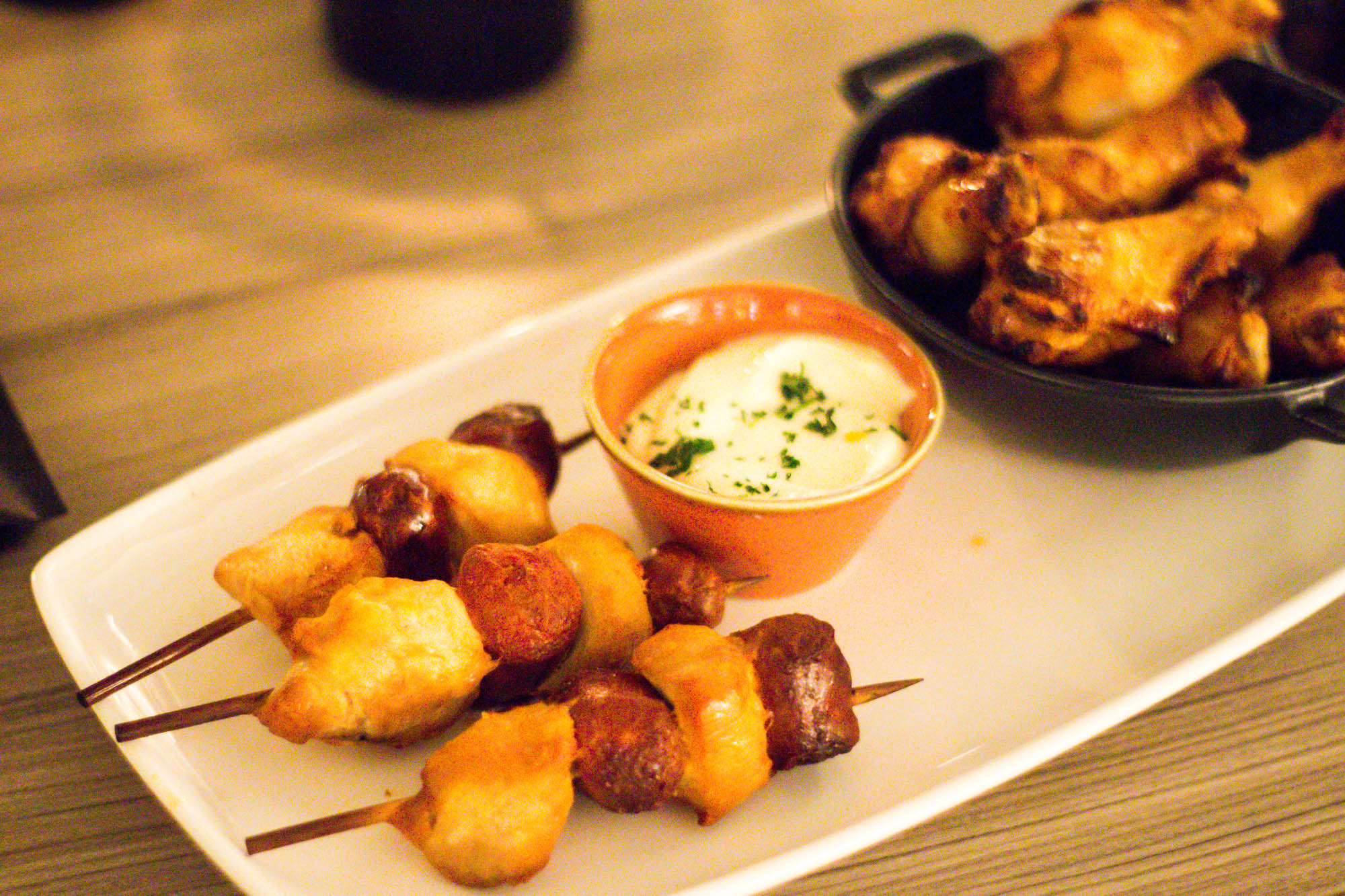 The room itself is well-designed, with pleasing views over the city and decked out in a modern European decor, all mahogany wood finishings and relaxing shades of colour, with thick curtains to block out unnecessary light. It boasts all the essentials you could wish for with no needless extras, plus an easy-to-use shower – always a relief for the weary traveller.
It's primed for business, with two large function spaces, plus a place for more informal meetings in the AC Library. But it's also a pleasant place to wind down after all that business-ing, thanks to the bar's extensive wine list and variety of craft ales. Our tip? Try out the signature gin and tonic – a blend of Manchester Raspberry Gin with Mediterranean Fever Tree Tonic, garnished with Spanish orange and fresh raspberries. In the spirit of the location, make mine a quadruple.