Sixteen – around Manchester
Sara Jaspan, Exhibitions Editor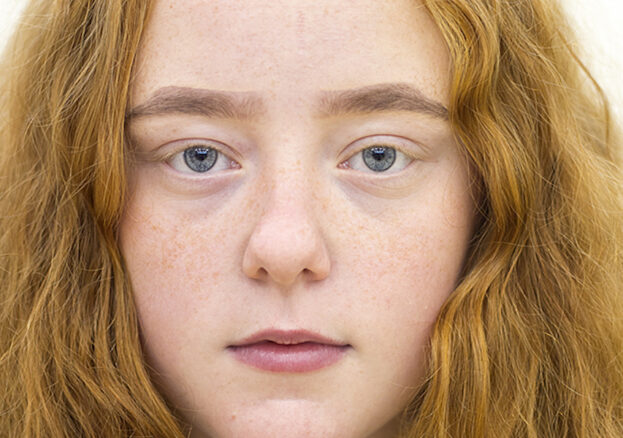 Sweet 16 is a stressful age, even just to think about in retrospect. Yet, while the physical minefield of adolescence has probably remained quite constant over the centuries, the social dimension has shifted and evolved to a startling degree. An image-obsessed culture, the pressures of social media, exams, looming uncertainties around the future (from jobs and home ownership to politics, terrorism and the environment) all make the thought of returning to the tender year today an unappealing prospect. The rising rates of anxiety and depression among young people speaks volumes alone.
Rather than simply speculating, however, a new nationwide project bringing together 16 of the UK's foremost documentary portrait photographers has set out to address the question: What is it like to be 16-years-old now? Developed in collaboration with more than 100 young people from diverse communities across the country – spanning London, Birmingham and Manchester through to rural parts of Northern Ireland and the Scottish Islands – photography, film, social media, audio recordings and writing have been used in an ambitious attempt to capture subjects' hopes, fears and aspirations, alongside the impact of factors such as social background, personal histories, gender, beliefs, ethnicity and location.
The project developed out of an earlier series of photographs of the same title (shortlisted for the 2017 Sony World Photography Awards) by Craig Easton, which focused on young people in Scotland turning 16 on the day of the Scottish Referendum – and who would therefore be given the vote for the first, and as yet only, time in the UK. "In many ways, it was their future more than anyone's that was at stake in the decision that could break up the 300-year-old union," Easton later remarked. His intention with the project in its expanded form is to give a voice to the next generation of young people across Great Britain, who will live in a politically reshaped country divorced from the European Union (*if Brexit does occur*).
Sixteen sets out on a nationwide tour this February, launching in Manchester at HOME, Manchester Central Library, The Horsfall and New Adelphi Exhibition Gallery & Atrium, where curators will present a selection of works from the overall project based on each venue's location and social/thematic concerns.
The 16 photographers collaborating on the project include: Robert C Brady, Linda Brownlee, Lottie Davies, Craig Easton, Jillian Edelstein, Stuart Freedman, Sophie Gerrard, Kate Kirkwood, Kalpesh Lathigra, Roy Mehta, Christopher Nunn, Kate Peters, Simon Roberts, Michelle Sank, Abbie Trayler-Smith, plus the first of four specially selected students, David Copeland, MFA candidate at Ulster University.