Rita, Sue and Bob Too at The Lowry
Kristy Stott, Theatre Editor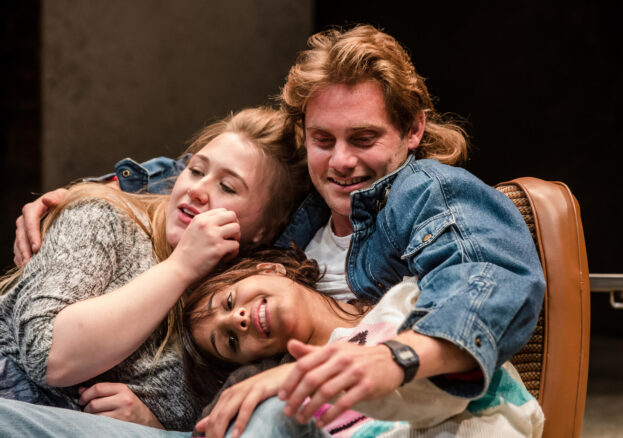 Written by Andrea Dunbar in 1982, Rita Sue and Bob Too comes to The Lowry this spring in a bold production by Out of Joint's Kate Wasserberg.
Set in the 1980s, Rita, Sue and Bob Too is a semi-autobiographical drama which paints a vivid picture of two teenage girls caught between a brutal childhood and a disheartening future. Living in a run-down part of Bradford, both girls are hungry for adventure.
When best friends Rita and Sue get a lift home from married Bob after babysitting his kids, he offers them both a taste of adult adventure. The three of them start a fling each of them thinks that they can control.
Andrea Dunbar's frank and gritty play examines a northern female perspective through the misadventures of two fifteen-year-old girls. Rita, Sue and Bob Too tells the story of two funny though sharp best friends and their brave journey to navigate the hardships they face growing up in a Thatcher's Britain. Dunbar's work is considered so special in that she introduced a unique working-class voice to the stage. An experience of fearless realism which had rarely been seen before.
Dunbar's play was considered a groundbreaking work for its time. Rita Sue and Bob Too will be directed by Out of Joint's Artistic Director Kate Wasserberg and will be co-produced with the Octagon Theatre Bolton and the Royal Court Theatre.