Poets & Players with Hannah Silva at The Whitworth
Sarah-Clare Conlon, Literature Editor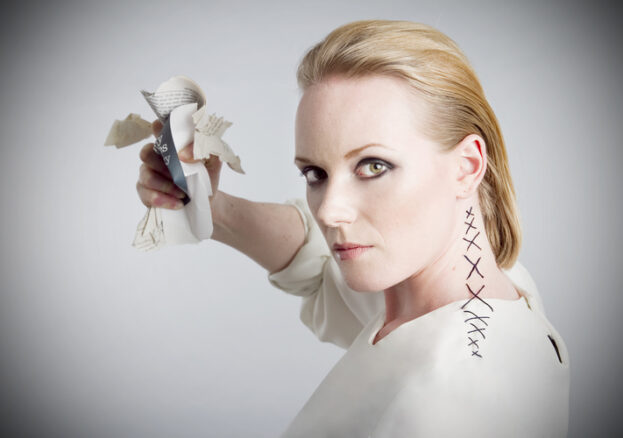 Appearances by top-notch performers of words and music while you gaze out over a park view through the floor-to-ceiling picture windows of an art gallery, you say? Welcome to one of Manchester's best-looking poetry gatherings – what's more, it's absolutely free!
This month's smorgasbord of entertainment comes courtesy RNCM's Septentrion Duo of harpists Kathryn Mason and Alice Roberts, the London-based founder of Menard Press Anthony Rudolf (whose collected poems European Hours came out on Carcanet last year), and playwright, poet and performer Hannah Silva. Known for her innovative explorations of form, voice and language, Hannah's solo performances layer up vocal sounds and poetry, creating sonic explorations of meaning and sense, while on the page, her collection Forms of Protest, out on Penned in the Margins, was highly commended in the Forward Prizes.
In the morning, Hannah will also be leading a workshop, when she'll be introducing a variety of techniques to help poets keep their words alive in the moment, and find "the antidote to autopilot". Sound Like Yourself runs 10.30am to 12.30pm, and costs £20 – email davidborrott@btinternet.com if you fancy signing up for a fully action-packed day for the literature lover about town.
Meanwhile, pop Poets & Players' next event in your diary – headlining is Bloodaxe-published Pascale Petit, creator of a whole collection of poems inspired by Frida Kahlo. She will read alongside the winners of this year's P&P poetry competition at the event on 12 May.