Playreading Group at HOME
Carmel Smickersgill, Tours & Activities Editor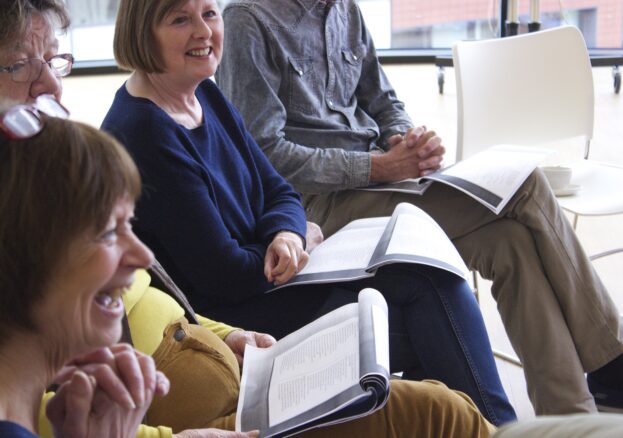 HOME is host to some of the best innovative and new theatre productions touring the UK. Every month you can join them for a reading and discussion of a text related to the productions currently showing. Their Playreading Group has been going strong for years and is a great place for people to meet and discuss the technical, emotional and structural features of a text.
Meeting on the first Friday of the month, all texts are provided as well as light refreshments. Wherever possible the texts you'll be looking at are linked to the shows currently on in the venue however, the group does also sometimes look at seminal works. Unlike watching a production, playreading with a group can let you experience a play with less of the questions answered. It leaves space for discussion about ambiguities in the plot. It encourages you to think about how, if you were directing the show, you would stage it.
The themes explored can vary widely depending on the text, so turn up with an open mind and let the discussion carry you. One of the main benefits of reading as a group is that you will encounter differing opinions and healthy debate as well as moving through a story together.
No previous experience is necessary, there is no judgement in reading ability and no acting skills are required. For newer members who might not feel confident contributing to conversation, it's also totally fine to just listen and enjoy the experience of the play.
Tiffany Bowman, who leads the sessions, is a writer and facilitator from Manchester. After training in the Royal Exchange Theatre's Young Company, her debut play was longlisted for the Bruntwood Playwriting Prize and later received five star reviews in its first staging. Her work has previously been performed at 52two, the Royal Exchange as well as Broadcasts on BBC Radio Manchester.
Join Tiffany to explore a text in further detail with a group this Autumn or check out some of the other workshops and community groups based at HOME.