Our Kids Social: Silent DisGlo at Waterside
Kristy Stott, Theatre Editor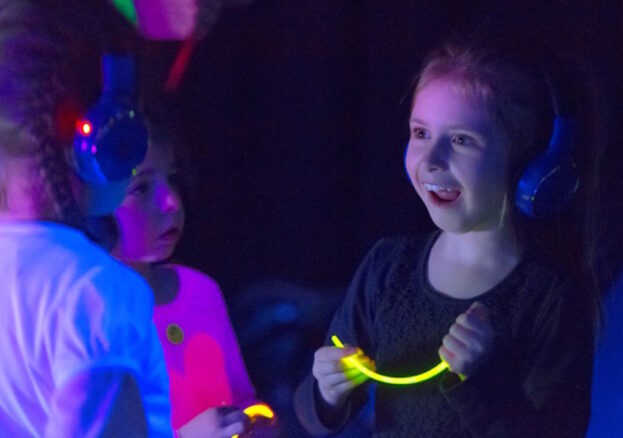 Our Kids Social is back at Waterside for Refract:19 and this time they are getting UV Glo-tastic.
Enjoy the legendary Our Kids Social Silent DisGlo experience, with a magical neon dance floor and a special blend of neon arts and crafts, plus all your favourite tunes and styles of dancing.
A multitude of glitzy and brilliant craft stations will keep all the family busy as you 'Make, Do and Mess' together. With kids' pop on one channel and adults' guilty pleasures on the other, it will be Candi Staton vs Little Mix and The Stone Roses vs One Direction – YOU get to decide.