Opera North: Masque of Might at The Lowry
Creative Tourist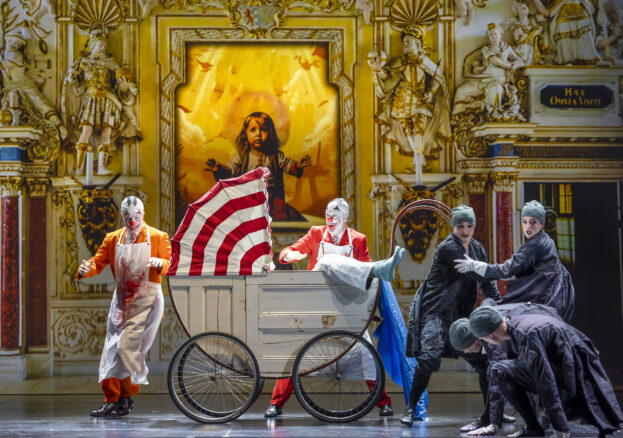 Happening a part of Opera North's Green Season, don't miss the world premiere of a witty new recycled opera. In Masque of Might, Sir David Pountney skilfully adapts and assembles Henry Purcell's music to create a fantastical tale of power and the demise of the planet.
Expect a unique performance of song, dance and spectacle, as a tyrannical climate-denying ruler unleashes chaos on the planet and an eco-warrior arrives to fight back.
Most impressively, Masque of Might takes place on a repurposed set, featuring re-used costumes and props, this ecologically conscious opera is the star of Opera North's Green Season.