Ólafur Arnalds at Leeds Town Hall
Johnny James, Managing Editor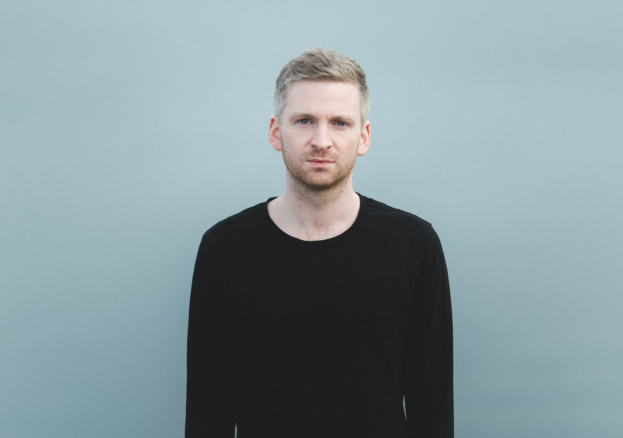 It's funny how careers in music can take wildly unexpected turns. Once the drummer in a hardcore metal band called Fighting Shit, Ólafur Arnalds now makes whisper-pitched, achingly beautiful neoclassical music. Best known these days as a pianist and composer, the Icelandic musician is up there with Nils Frahm as a leading light of the flourishing genre. His much-celebrated 2018 album re:member confirms that fact. Holding his most beautiful music yet, it's this record that he'll bring to Leeds Town Hall in March.
Hailing from the suburban Icelandic town of Mosfellsbær, just a few kilometres outside of Reykjavík, Ólafur Arnalds lived teenage life to the full, drumming for a series of Icelandic metal bands. It was only by accident, really, that his music career took a sudden and very successful turn. Having heard some of Arnalds' bedroom piano sketches, the German band Heaven Shall Burn took a shot and asked him to record some piano and string intros for their 2004 album, Antigone. By chance, Robert Raths of the newly formed Erased Tapes label heard the record, and, intrigued by Arnalds' input, persuaded him to record a full solo album.
Combining ambient neoclassical piano with luscious string lines, loops and discreet electronics, Eulogy for Evolution saw Ólafur Arnalds emerge from his teenage years – to his own surprise – as a fully-fledged, gifted composer. Following up with a trio of EP's and a collaboration with Janus Rasmussen (check Kiasmos out if you like your neoclassical served with a side of techno), he steadily gained worldwide recognition – impressive for a kid who had only just discovered the genre he was writing in. Impressive too was the fact that approval rang out on both sides of the traditional divide between the popular and classical worlds.
This double popularity became particularly apparent with Arnalds' second studio album, …And They Have Escaped the Weight of Darkness. Populated by poignant strings, glacial piano motifs and feather-light electronics, this beautiful record won the hearts of classical snobs and pop fans alike. It's simply very difficult not to be seduced by tracks like the album's opener, 'Þú ert jörðin', whose tear-jerking piano/violin melodies and softly twinkling atmospherics hit the heart first and the head second. Somewhat of a watershed moment for the Icelandic artist, the record (whose aforementioned lead single has collected a mighty 60 million plays on Spotify thus far) led to collaborations, soundtracks, and a contemporary dance score for award-winning choreographer Wayne McGregor.
It was then time for album number three, and for Arnalds to try something new. For 2013's For Now I Am Winter, two influential people were invited into the fold: American composer (and in this case, arranger) Nico Muhly and prog-rock vocalist Arnór Dan Arnason. Both added new layers of emotional colour to Arnalds' characteristically stark sound. On tracks like 'Only The Winds' and 'This Place Was A Shelter', Muhly's string arrangements bring a gloriously cinematic sense of urgency to Arnalds' delicate creations. Similarly, Arnason's vocals bring with them a new, slightly edgier dimension, with tracks like 'A Stutter' reminiscent of early James Blake. Whilst feeling more like experimentation than the new order, For Now I Am Winter shines brightly in Arnalds' discography.
That record led to a BAFTA award-winning score for ITV's Broadchurch and a collaboration with friend and label mate, Nils Frahm, before it was once again time for Arnalds to venture into unknown territory with album number four: 2018's re:member. For this album, Arnalds enlisted further collaborators – this time, though, they weren't human. Over two years, Arnalds (with the help of Halldór Eldjárn) programmed a piece of computer software called Stratus. This software would force the composer to work outside the safe confines of his usual creative process. Specifically, it would allow notes played on Arnalds' piano to generate sequences on two additional pianos, providing a compositional starting point. This total disruption of Arnalds' workflow, he figured, would lead him to uncover new creative terrain. The obvious question at this point is, well… did it? Hitting play on re:member, the answer soon becomes clear.
The record is a revitalisation of Arnalds' winning formula, featuring some of the most inspired landscapes and detailed craftsmanship of the composer's career. Rather than being a crutch, the self-playing pianos are clearly just a creative tool and come across as secondary to Arnalds' compositional prowess and sonic artistry. Seductive from the outset, the title track begins as a deeply sensitive, close-mic'd piano nocturne similar to his earlier works, before the semi-generative pianos begin fluttering and honeysuckle strings start surging beneath, carrying the piece towards a glorious, Sigur Rós-esque climax. The journey from the old to the new in this first track is representative of the journey that Arnalds' has clearly gone through in the creation of this record, which throughout harbours a feeling of pushing towards uncharted waters.
Elsewhere, Arnalds explores his ambient side, with the incredibly detailed textures of 'ypsilon' recalling Aphex Twin's Selected Ambient Works 85-92, as well as the hybrid electronic and organic stylings of Four Tet's more contemporary New Energy. Something different again, 'undir' leans towards modern electronica, featuring skittering snare drums and delicious off-beat self-playing pianos, which cushion Arnalds' lead piano and violin lines beautifully. 'unfold', meanwhile, feels like a development of Arnalds' soundtrack work, with rippling piano motifs and lush string orchestrations that gradually beckon forth singer-songwriter/producer Sohn's ghostly guest vocals. Oh, and of course the record wouldn't be complete without a few of Arnalds' impeccable solo piano compositions. 'saman' and 'nyepi' feature some of the most compelling piano writing he's ever put to record, and serve as a reminder of why we fell in love with his music in the first place.
With re:member such an accomplished record, it's funny to think back to the teenage metal drummer whose mind would one day produce it. Naturally gifted, his emergence as a composer was, I suppose, always going to be a successful one. His enduring appeal to millions of fans around the world, though, is the fruits of relentless hard work, restless curiosity and, of course, an incredible imagination. There aren't many people in the world matching Ólafur Arnalds at the moment, and so while the chance is there, make sure you catch him at Leeds Town hall on the 20 March. You won't be disappointed.