No Matter #1 at The Castle
Sarah-Clare Conlon, Literature Editor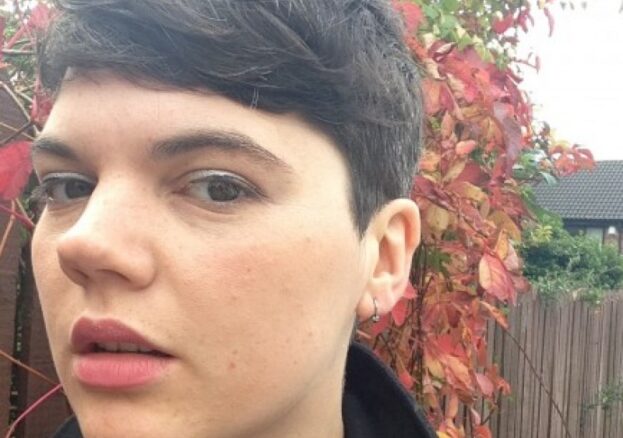 The live literature scene in Manchester is so vibrant and vigorous and virulent (and other words that begin with V) that nothing stays the same for long, which is, as we all can agree, A Good Thing. So even as we were still blowing into our handkerchiefs and waving off our old friends from The Other Room after ten years of avant garding, waiting in the wings to take up their bi-monthly slot at The Castle were the No Matter crew, led by Jazz Linklater, herself a regular performer on the ever-expanding experimental poetry scene (Peter Barlow's Cigarette, Murmur etc) and staffer at Carcanet Press.
And this evening (co-organised by Nell Osborne, NJ Stallard and Hilary White) marks the very first of the brand-new poetry reading series, with the No Matter charge led by an all-female line-up in the form of Amy McCauley, Nisha Ramayya and – in a last-minute changeover – Gloria Dawson.
There's more about Amy here as we've featured her book launch event in July separately as it's important in itself, but, for now, know that she is a Northern Writers' Award-winning poet, editor and performer based in Manchester. She's also a contributing editor for MAI: Feminism & Visual Culture, the first issue of which just went live, and her first book of poetry, OEDIPA, has just been published by Guillemot Press.
Nisha Ramayya has featured in the CT Literature Guide before, when she performed at the Electric Arc Furnace experimental poetry night at La Biblioteka in Sheffield, so we're looking forward to seeing her in the Rainy City. Her work can be found online in the likes of The White Review, and her pamphlets Notes on Sanskrit (2015) and Correspondences (2016) are published by Oystercatcher Press. This year she's also co-authored clinic-published creative-critical pamphlet Threads with Sandeep Parmar and Bhanu Kapil.
Just announced is Leeds-based Gloria Dawson, co-organiser of the Zarf reading series at Wharf Chambers. She writes poetry, essays and work for performance (including being shown at the West Yorkshire Playhouse), and was highly commended for her prose in the Remember Oluwale Writing Prize at Leeds Big Bookend, anthologised in Remembering Oluwale (Valley Press, 2016). Her work has also been published in Zarf, Datableed, para.text and The Literateur, and her first pamphlet is just out – come along to bagsy a copy!