Bags of Flavour
Carmel Smickersgill, Tours & Activities Editor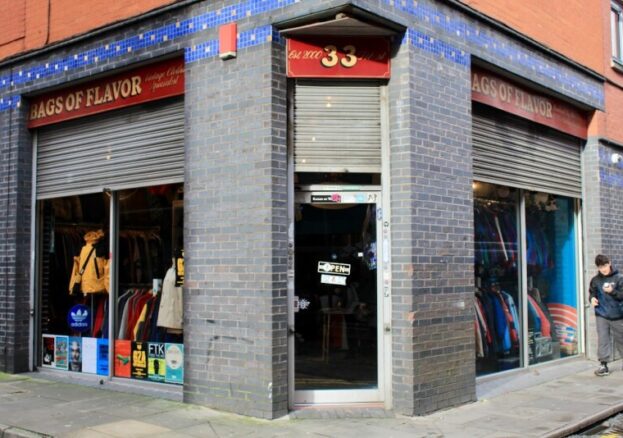 The Northern Quarter is packed to the gills with good vintage, it seemed that the market had been fully saturated. That was, until Bags Of Flavour came along. Forget kilo sales, forget the slightly musty smell we've learned to associate with vintage clothing and get used to vintage's equivalent of high fashion.
Bags Of Flavour buys and sells garments that are truly unique. Not one piece enters the shop without having been coveted and fought over. This is the place to come for limited run original and classic designs from brands such as Adidas, Berghaus and Fila. It's somewhere where the quality of the garments comes before style and name, meaning customers are sure to get their wear out of each purchase.
Among the racks you'll find jackets with colours that still pop like it's the 80s, limited edition trainers that may have somewhat of a unicorn status to those in the know and enough tasteful branded jumpers and t-shirts to clothe an army of bearded men meeting in the northern quarter to discuss their indie record label. It is worth noting that the shop is predominantly aimed at more masculine tastes.
While in the shop, you have to check out the upcycled high quality vintage material bags. These treasured items are a beautiful combination of modern engineering and older standards of quality thread, all put together with a signature Bags Of Flavour logo.
In short, Bags Of Flavour take all of the tropes of bad vintage and subvert them into a temple of good taste. We should mention that you might be paying a little bit more for the benefit of that taste, but it's well worth it for the quality.