Amy McCauley book launch at The Peer Hat
Sarah-Clare Conlon, Literature Editor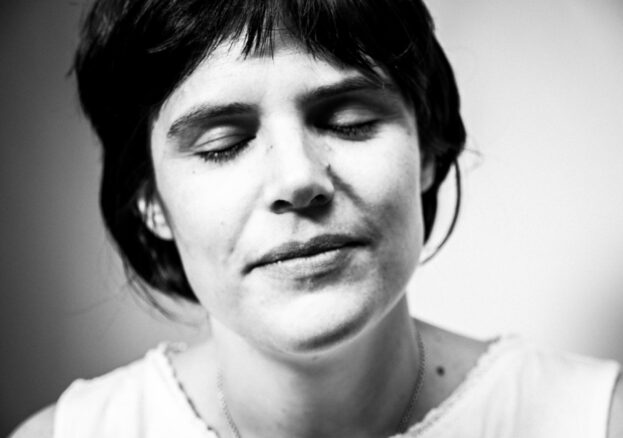 We've already featured June's No Matter in our top five picks – as well we should, it being the latest live literature loiterer on the block – but we didn't give many column inches to one-third of the headliners, award-winning poet Amy McCauley, as we're going to do that here. Yes, Amy is one busy woman – not only is she performing at No Matter, she's also heading over the hills on 24 June to read at our friends at Zarf's night at Wharf Chambers – check out our new guide to Literary Places in Leeds for more about that here.
But this is her own bona fide standalone event, the launch of her first collection of poetry, Oedipa, which has just come out on Cornish-based Guillemot Press, self-described "independent publisher of pamphlets and beautiful books". And, my, is this tome lovely looking. Designed and illustrated by Emily Juniper, Oedipa, the blurb tells us, is a poetic drama for an all-female cast which re-imagines aspects of the Oedipus myth. The book explores ambivalent female sexualities, women's experiences of breakdown, and the claustrophobic, "incestuous" relationships which sometimes exist between mothers and daughters, and one reviewer calls it "ferociously intelligent and radioactive with subtextual menace".
Amy tells us she will be presenting a one-woman performance of Oedipa using wooden spoons, lipstick, masking tape and scissors. Other noises will be courtesy electronic duo SALT, aka composer/performers Elspeth Brooke and Carmel Smickersgill, sharing new music written especially for the event, and fellow poets Kate Davis – who moonlights as a taxidermist – and the unmissable Rhys Trimble, famous for banging the floor with a large stick, shouting in Welsh and wandering wild-eyed among the audience. Kate's first collection The Girl Who Forgets How To Walk is published by Penned in the Margins, while Rhys has authored more than 15 books of poetry, including Swansea Automatic, Anatomy Mnemonics For Caged Waves and Hexerisk.