Anywhere Out of The World
Carmel Smickersgill, Tours & Activities Editor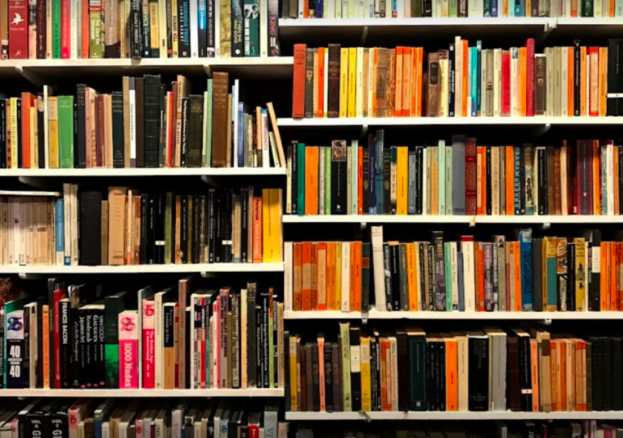 Up an unassuming staircase in the Northern Quarter you'll find Anywhere Out of The World, a bookshop that champions writing that makes you think and feel things. They've recently open a tea room as part of the shop so you can now enjoy a hot mug of joy while diving into the literature.
Stocking exclusively second hand texts, Anywhere Out of The World is a shrine to philosophy and literature. From the dark stained wooden floorboards to the seemingly endless shelves, there is an atmosphere to this shop that shows physical books the respect they deserve. These preloved titles have had lives beyond a shelf and have been curated into a collection of inspirational words.
an adventure where your mind is opened to new ways of thinking
Once you've climbed the stairs to the side of Beermoth, you can easily lose yourself searching through the bookshop's shelves. We highly recommend this. Shopping for books should be about finding something you wouldn't have known to search for online. It should be an adventure where your mind is opened to new ways of thinking. You should come away buzzing with the excitement of sinking your teeth into a classic long read hardback or the flimsy paperback whose pages are loaded with passion.
Anywhere Out of The World is the perfect place to embark on such an adventure. With highly knowledgeable staff who can beat any algorithm going, you're sure to find something that you simply won't be able to put down.