The Other Room at The Castle
Sarah-Clare Conlon, Literature Editor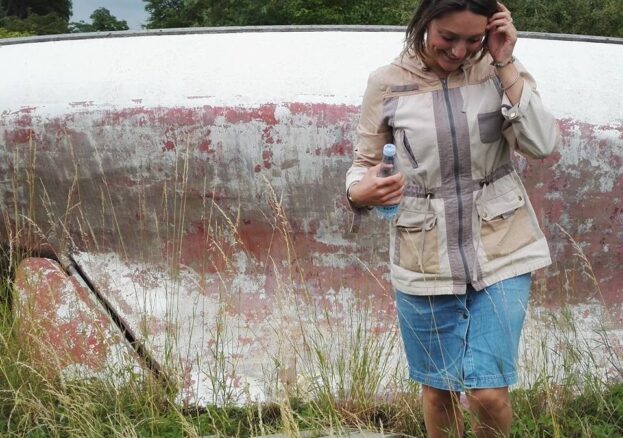 One of our favourite experimental poetry nights (the other being Peter Barlow's Cigarette, and not just because of the free wine) The Other Room makes its first foray into 2018 on 21 February, and celebrates its tenth birthday (woah there!) on 18 April. Over the last decade, the reading series has presented a diverse range of performers of national and international repute as well as showcasing vital emerging talent.
Held bi-monthly, The Other Room is free entry, has a stellar bookstall and showcases some of the best international talent from the avant-garde world of words. There might even be soundscapes and maybe movement and sometimes visuals. We'll never forget Helmut Lemke (until recently sound artist in residence in the basement of Bury Art Museum) scrawling football results in Sharpie on a dog-after-an-operation transparent plastic cone around his own head.
We can't promise a repeat, but do pop The Other Room into your brand-new diary and make it one of your New Year resolutions to make it along at least once in the months stretching out ahead of us. So far, we only have details of the 2018 debut's three-way line-up, but it's a good'un, boasting Calum Gardner, Edmund Hardy and Jazmine Linklater (pictured).
Zarf poetry magazine editor Calum Gardner was recently shortlisted for the Periplum Poetry Book Competition with his long poem void!friend, written over three years between 2013 and 2016, and other sections of which can be found in DATABLEED, Lehigh Valley Vanguard and Poetry Wales.
Edmund Hardy is also a magazine editor – of Intercapillary Space, described as a 'rolling poetry zine with an emphasis on criticism and review culture'. He has published the pamphlet of archive poetry Desertion, the experimental critical book Complex Crosses, out on Contraband Books, and various essays on political philosophy.
Eagle-eyed readers will know Jazmine Linklater's name from Verbose and the Enemies Project North by North West Poetry Tour a year or so ago. She has had work published in the aforementioned Zarf, plus Datableed, The Literateur and Black Market Re-view, and she studied Experimental Creative Writing at The University of Salford.
The Other Room is organised and hosted by a triumvirate of talent: University of Salford lecturer and Figure Detached Figure Impermanent author Scott Thurston, Tom Jenks of avant objects imprint zimZalla and co-writer (with Enemies Project's SJ Fowler) of 1000 Proverbs, and James Davies, editor of publishing house if p then q, poet in residence at the University of Surrey, and writer of book-length poem stack, recently published by Carcanet.
Keep up to date with The Other Room goings-on via its website, which also offers a wealth of resources, featuring regular news about poetry from around the globe as well as hosting a 'belt-bursting archive of recordings and interviews' (their words – they're poets).