Nicola Ellis and Ritherdon & Co Ltd: No gaps in the line at Castlefield Gallery, Manchester
Sara Jaspan, Exhibitions Editor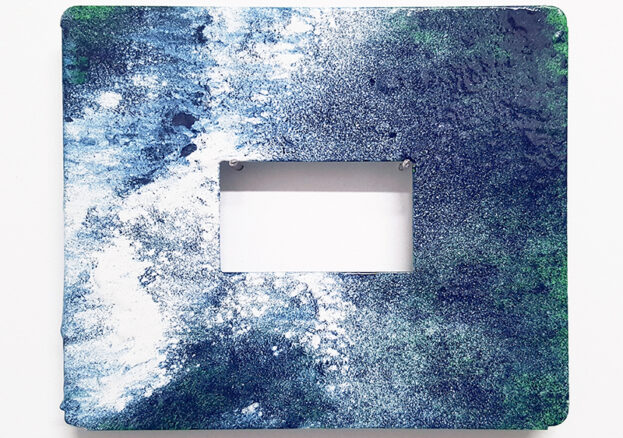 The worlds or art and manufacturing are often positioned as polar opposites, with every effort made to maintain a sense of distance between the two. The unique and handcrafted is celebrated over the mass-produced; the quiet serenity of the gallery used to underscore its separation from the everyday clatter of function, production and utility. But what happens when these two realms are brought into dialogue?
For her first major solo-exhibition, Nicola Ellis presents a new body of work created over the course of a two-year artist placement at Ritherdon & Co Ltd, a family-run manufacturer of specialist steel enclosures in Lancashire. Titled No Gaps in the line, the Castlefield Gallery show will feature a site-responsive installation, sculpture, painting, drawing, video and photography, all of which harness the rhythms, sounds and materials of the factory floor.
The placement grew out of Ellis' participation in the 2018 Festival of Making, but also continues her strong personal connection to steel production as she began her career as an artist by making work from cast-off materials supplied by her father, an engineer in the steel industry. Over the two years she spent at Ritherdon, Ellis both observed, participated in, and sought to disrupt the factory ecosystem, pushing its processes to their limits and exposing the beauty of the materials and waste products it produced. The concept behind the project aligns with that of the Artist Placement Group (APG) – an organisation founded in 1966 that aimed to reposition the role of the artist within a wider social context, including government and commerce.
A large site-responsive piece will be installed in the gallery's double-height space, serving as a dramatic focal point to the show, whilst also looking out over the Manchester Deansgate transport hub – a reminder of the core role steel plays in many cities. The work uses CAD programmed machine instructions to punch out a drawing of itself into thick steel sheets, raising questions around what constitutes an artwork. The same theme is echoed in other works in the exhibition, such as examples from Ellis' 'dead powder' series which have the potential to be understood as both paintings and documentation of jobs processed in the paint shop.
Other pieces in No gaps in the line capture the rhythm of Ritherdon's welders working in real-time by linking to the factory's light sensors, while a video installation shows how pace and rhythm is set, changed and communicated. After a year of mostly silent and empty galleries, we look forward to this clamorous return to exhibiting 'in the flesh'.