Naomi Alderman at Manchester Central Library
Sarah-Clare Conlon, Literature Editor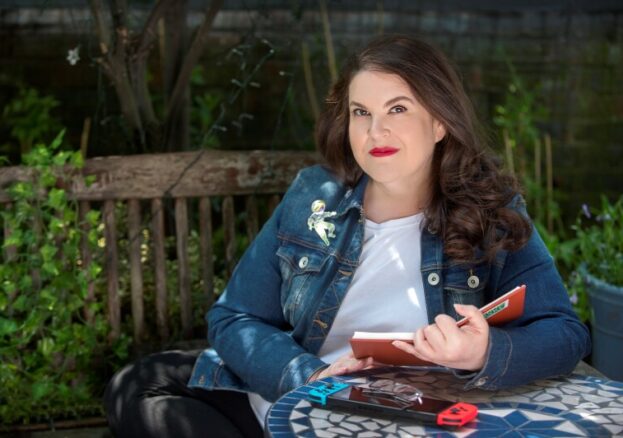 Manchester Literature Festival has largely finished for 2023, but this Bookend event welcoming Naomi Alderman "in conversation" joins a couple of others (Thurston Moore 17 November and Doon Mackichan 20 November) for an extra sprinkling of book magic.
The bestselling, award-winning author of The Power, Naomi Alderman will be discussing her new novel The Future (published 7 November), as well as how she goes about creating strong feminist characters for both page and screen, and how she juggles a portfolio career as a novelist, game writer, presenter of BBC Radio 4's Science Stories and Professor of Creative Writing at Bath Spa University.
A Fellow of the Royal Society of Literature, in April 2013 she was named one of Granta's Best British Novelists in their once-a-decade list. She is the author of several novels including The Power, which was winner of the Women's Prize for Fiction 2017 and longlisted for the 2017 Orwell Prize and chosen as one of the best books of the year by the New York Times, the Washington Post, the LA Times, NPR, Entertainment Weekly and the San Francisco Chronicle. It has been translated into more than 30 languages and was adapted into an Amazon Prime series. Her first novel, Disobedience, was adapted into a feature-length film by Oscar-winning director Sebastián Lelio, starring Rachel Weisz and Rachel McAdams.
The Future is described as "a dazzling tour de force where a handful of friends plot a daring heist to save the world from the tech giants whose greed threatens life as we know it". Here's the blurb: "When Martha Einkorn fled her father's isolated compound in Oregon, she never expected to find herself working for a powerful social media mogul hell-bent on controlling everything. Across the world, in a mall in Singapore, Lai Zhen, an internet-famous survivalist, flees from an assassin. Martha and Zhen's worlds are about to collide while a few billionaires assured of their own safety lead the world to destruction. Martha's relentless drive and Zhen's insatiable curiosity could lead to something beautiful or the cataclysmic end of civilization. The Future unfolds at a breakneck speed, highlighting how power corrupts the few who have it and what it means to stand up to them."
Presented by Manchester Literature Festival at Manchester Central Library in partnership with the Centre for New Writing and Creative Manchester.