Much Ado About Nothing at The Lowry
Kristy Stott, Theatre Editor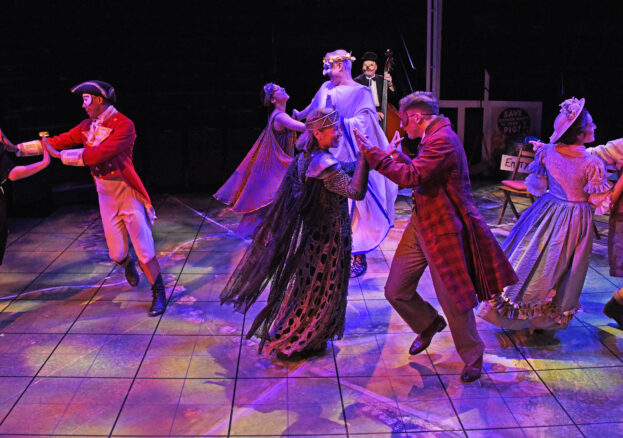 Northern Broadsides will lift the hearts of The Lowry's theatergoers this May with Shakespeares's chaotic comedy, Much Ado About Nothing.
Told in true Northern Broadsides style, the play is set at the end of World War II and centres around two pairs of lovers, Hero and Claudio and Beatrice and Benedick. With six long years of war finally over – the returning soldiers swap the slaughter of the battlefield for a haven of love, much-needed laughter and masked balls.
Young lovers, Hero and Claudio experience the butterflies of new love, while Benedick and Beatrice are reunited to continue their 'spirited' courtship. While faithful friends plot romance, a vengeful brother plans destruction – will love triumph in this wise-cracking comedy? Or will the whispers and rumours win out?
Shakespeare's hilarious tale of romance and misunderstanding in love has proven to be a favourite with audiences for centuries. And Northern Broadsides are sure to lift hearts this spring with their take on this classic play.
Founded in 1992, Halifax-based Northern Broadsides have been making original, and highly creative productions for the last 26+ years. Earning applause and acclaim from audiences and critics alike – they are best known for blending witty adaptations of classical plays, often Shakespearian texts, with new works from talented contemporary theatre-makers.
Inspired by the diverse voices, cultures and heritage found in the North, Northern Broadsides bring a proud northern twist into everything that they do. Often considered to be Shakespeare's wittiest comedy, Much Ado About Nothing was last performed by the company in 2000.  The production has received glowing reviews so far and has been described as a 'rich and rewarding production' by The Guardian. We recommend getting booked in early for this one.