Carcanet online book launch: The Coming Thing by Martina Evans
Sarah-Clare Conlon, Literature Editor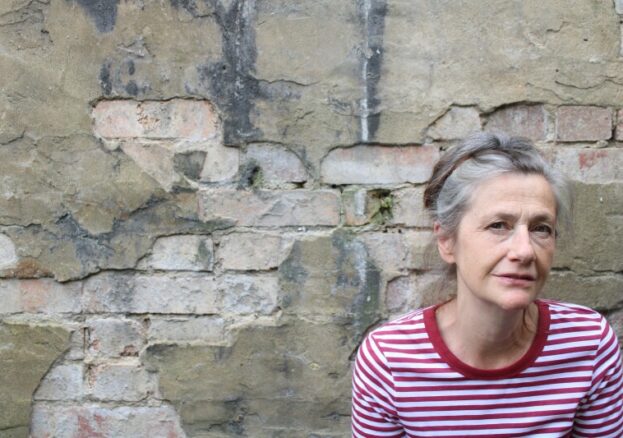 We're heading online for the launch of The Coming Thing, the latest book – a brilliant long narrative poem – by Martina Evans, chatting to fellow poet Julia Copus.
Evans is celebrated for work on this scale: spoken, dramatic, abundant. Colm Tóibín says of her inimitable narrative style: 'Slowly, a poem that seems animated by random thoughts and images takes on a strange, concentrated power; the lines begin to feel like pure style, the narrative voice holding and wielding the hidden energies that Martina Evans consolidates, and then releases with such energy and confidence and verve.'
Imelda – who regular readers may recall from Evans's 2012 narrative work Petrol – is the book's central character, immersed in challenging new worlds where old customs still somehow survive. The Coming Thing looks hard at the duplicity surrounding received ideas about the sacredness of human life and how economic change runs counter to the values of 'old' Ireland, and deals with issues such as abortion, suicide and euthanasia. It is the 1980s and the poem takes shape among punks in Cork City. The 'coming thing' refers to the arrival of computers which were taking hold and beginning to effect their transformations of data and then of lives; but ultimately the title identifies the abortion which Imelda will have in a Brixton clinic.
Martina Evans is an Irish poet and novelist, and books critic for the Irish Times. She has written 12 books of prose and poetry; her most recent, American Mules – published by Manchester's Carcanet in 2021 – was a TLS and Sunday Independent (Ireland) Book of the Year, and won the 2022 Pigott Poetry Prize.
Julia Copus is a poet, biographer and children's writer. She won an Eric Gregory Award for her first collection, The Shuttered Eye (Bloodaxe, 1995), which was also shortlisted for the Forward Prize for Best First Collection. She won First Prize in the National Poetry Competition in 2002 and the Forward Prize for Best Single Poem in 2010. Her most recent collection, Girlhood, was published by Faber in 2019 and won the Derek Walcott Prize for best poetry collection by a non-US citizen. She is a Fellow of the Royal Society of Literature.
As always with Carcanet Press events, extracts of the text will be shown during the reading so that you can read along, and audience members will have the opportunity to ask their own questions. Registration for this online event is £2, redeemable against the cost of the book – attendees will receive a discount code and details of how to get hold of the new book during and after the event.