Forward Prizes at Leeds Playhouse and online
Sarah-Clare Conlon, Literature Editor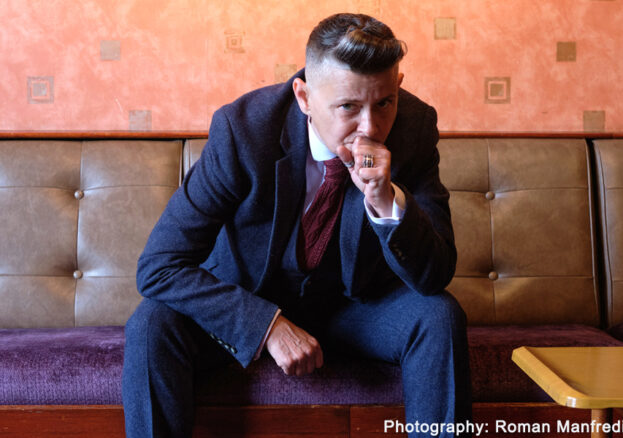 It's the 31st anniversary of the Forward Prizes for Poetry, the most coveted awards for new poetry in the UK and Ireland, honouring fresh voices alongside internationally established names – and this year the glittering awards ceremony will take place in Leeds.
You're invited to join 2023 jury chairs Bernardine Evaristo and Joelle Taylor as they host the presentation of the Forward Prizes in four categories: Best Collection, The Felix Dennis Prize for Best First Collection, Best Single Poem – Written and the brand-new-this-year category of Best Single Poem – Performed. This year's judges read more than 236 poetry collections and 420 single poems to find the most exciting poetry published in the British Isles. We did the Sealey Challenge this August, reading a poetry book a day for the whole of the month, so we can say this is no mean feat.
Bernardine Evaristo, Chair for the Best Collections panel, was joined by judges Kate Fox, Karen McCarthy Woolf, Andrés N Ordórica and Jessica Traynor. They whittled their pile down to a shortlist for Best Collection featuring Jason Allen-Paisant Self Portrait as Othello (Carcanet), Mary Jean Chan Bright Fear (Faber & Faber), Jane Clarke A Change in the Air (Bloodaxe), Kit Fan The Ink Cloud Reader (Carcanet) and Elisabeth Sennitt Clough My Name is Abilene (Salt).
Joelle Taylor, Chair for Best Single Poems panel – which includes Man Met's Malika Booker on the written shortlist and Roger Robinson (seen at a recent Kendal Poetry Festival) on the performed shortlist – was joined by Khadijah Ibrahiim, Caroline Bird, Chris Redmond and Sue Roberts.
The Forward Prizes are up there as far as literary calendar fixtures go – all of the shortlisted poets are invited to stride up the red carpet and read at the gala, so it's a chance for everyone who wants to discover the best contemporary poetry to enjoy a live showcase of top talent. They say: "The Forward Prizes are invaluable in finding the most essential, exciting voices, highlighting the contemporary poets who are at the top of their game and whose words will travel far and reach many readers." Andrew Marr says: "The Forward Prizes have established themselves as central to the literary landscape of modern Britain." The Guardian says: "The works in contention address the world head-on."
Since the first awards were made in 1992, some of the most recognised names in poetry have been lauded, including current Poet Laureate Simon Armitage, along with Manchester faces Carol Ann Duffy and Jackie Kay, plus the likes of Caleb Femi, Thom Gunn, Seamus Heaney, Ted Hughes and Claudia Rankine. Last year, Kim Moore and Helen Mort, who both teach at the Manchester Writing School, were up for awards, with Kim taking the top prize.
Can't make it in person? Don't worry, there will be an option to book a livestream ticket for this event nearer the time.