Linocut and colour blends at West Yorkshire Print Workshop
Carmel Smickersgill, Tours & Activities Editor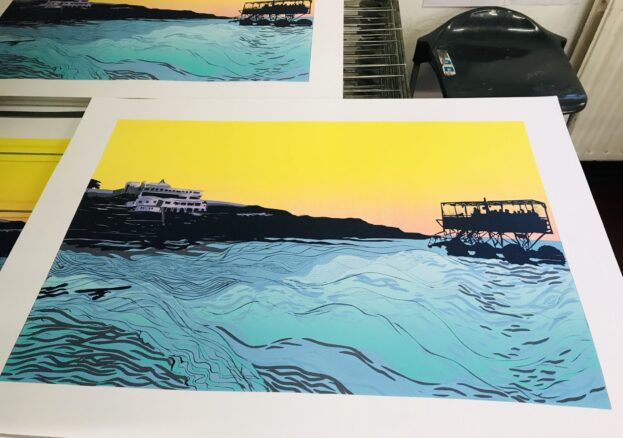 West Yorkshire Print Workshop is the largest open access print making facility in God's own country. The space started as Kirklees Artspace Society and has grown to become the friendly print making studio it is today, over nearly 40 years. At the heart of the space is a strong ethos of nurturing local and regional talent, as well as sharing the skills of print making with the wider public. This workshop in Linocut techniques is part of that wider mission to educate. If you're interested in print making, this is the place to learn.
In November the studio will be hosting a weekend of guided print making using linocut methods. You'll learn how to cut lino, achieve the perfect colour palette using colour blend inking techniques and they apply these skills to create a unique piece. It's a perfect weekend for beginners, but those with more experience won't be bored as you can get as creative with it as you want. You'll build your image up in layers to create a final multi-coloured, tonal print. You'll be taught how to achieve intricate detail as well as large abstract gestures, letting you relax and play with the composition of your final piece.
Colour blending is a technique that allows you to achieve real depth to your final image and elevate the quality of your work. In addition to the final piece, you'll develop a set of finished multi-layer lino prints. You'll also have the skills to take away and continue printing in your own time, who knows, maybe printing is the artistic outlet you've never known you were craving.
All materials for the workshop are provided and you can expect top quality tuition from the studio. Check out the website for more details.