Kill the Beast: Director's Cut at The Lowry
Kristy Stott, Theatre Editor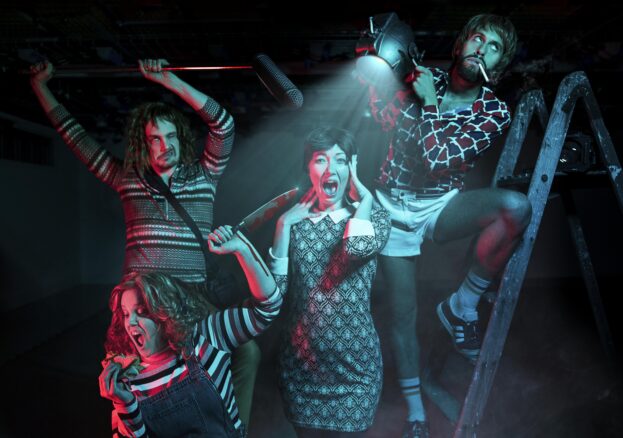 Multi-award-winning comedy mavericks Kill the Beast return to The Lowry Theatre with their brand-spanking-new theatre show. Director's Cut combines live film, original music, an abundance of wigs and a problematic monkey to bring a fast-paced and ridiculous adventure on a haunted Hollywood film set.
Kill the Beast's previous productions, He Had Hairy Hands and Don't Wake The Damp, were well received by the critics – receiving a plethora of four and five-star reviews- they played to sell-out audiences across the UK. They also became Associate Artists at The Lowry following the success of their debut show, The Boy Who Kicked Pigs.
With a combination of darkly comic scripts, slick physicality and original use of projection, Kill the Beast have established their own signature around fresh and inventive comedy theatre. Director's Cut promises to be their most ambitious show to date, a comedy-horror spectacular which takes place on the set of a 70's B movie. Think Noises Off meets The Exorcist, or Carrie meets Singing in the Rain and you're almost there.