Jennifer Egan at Central Library
Sarah-Clare Conlon, Literature Editor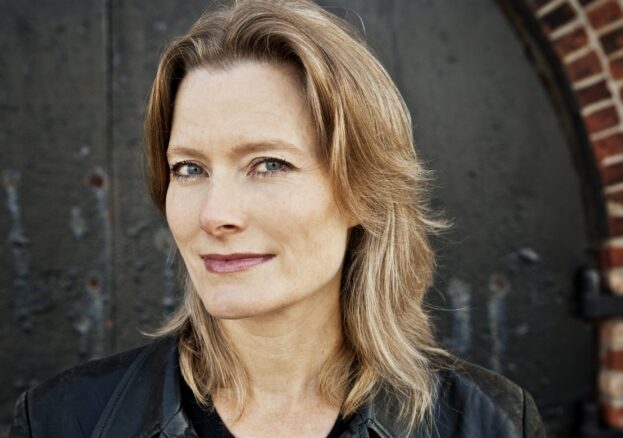 Manchester Literature Festival might be over by November, but the hard-grafting team never stop, and this is one of the Bookend events they treat us to throughout the rest of the year – and what a treat!
A visit to these shores from A Visit From The Goon Squad author Jennifer Egan is a rare occasion, so we're rather lucky to be able to welcome her to the Rainy City. She's dropping in to talk to journalist Katie Popperwell, mainly about her forthcoming novel – her fifth – Manhattan Beach; set on the shores of the New York island near where she lives.
Hey, maybe she'll chat about other stuff too. Winning the Pulitzer Prize, perhaps? Previous novels The Keep, Look At Me and her debut The Invisible Circus? Her short fiction collection Emerald City and Other Stories, or the stories she's had published in The New Yorker, Harper's, Granta and McSweeney's? Writing for, among other publications, The New York Times Magazine? Studying at Cambridge, family life, gardening, dating Steve Jobs…
Honestly, we don't see how she never has time to come see us.
But anyhow, her latest novel, Manhattan Beach, is Egan's first foray into historical fiction, set during the Depression then the Second World War. Nineteen-year-old Anna Kerrigan works for the navy as a diver, checking the bottom of boats berthed on the East River, and, so says the blurb, "making her own way at a transformative time for women, in a Brooklyn populated by sailors and gangsters, tragic starlets and mysterious tycoons". Egan started work on it five years ago, so there's hope for us yet. Kirkus Reviews called it "haunting… Realistically detailed, poetically charged, and utterly satisfying: apparently there's nothing Egan can't do".
Apparently not. Catch her while you can.