INUK at Manchester Communication Academy
Gemma Gibb, Associate Editor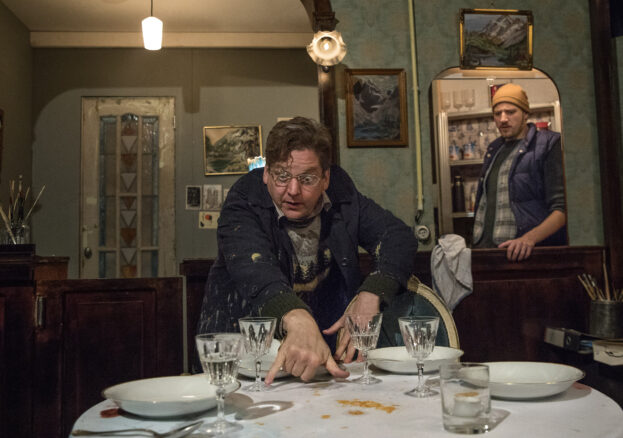 We recommend snapping up tickets fast for just two public performances of INUK, an extraordinary production by Belgium's Studio ORKA, one of Europe's most celebrated theatre companies.
Brought to North Manchester's Manchester Communication Academy by Manchester International Festival and Z-arts, expect a truly unique, site-specific experience for ages eight and above.
INUK means "real person" in Inuktitut, one of the principal Inuit languages. This show has an incredibly powerful inception, originally created to tour to places where children need to live because their situation at home is too precarious.
Enter a specially built set and be transported to a curious and fantastical hotel lobby while a storm rages outside.  Encounter four strangers who find themselves stranded there, seeking refuge and support. While seeking shelter and waiting for the storm to pass they rediscover some truths about themselves and find strength to regain confidence and their own voice.
Studio ORKA are renowned for their playful, poetic and magical sets and style. Although some big issues are brought to the fore such as "friendship, family ties and finding peace", expect a whole lot of laughs, wows and your heart strings to be tugged.
This sort of experience aims to open up the power of theatre to all in suprising, new, joyful and inspiring ways.