if p then q 10th birthday at The Peer Hat
Sarah-Clare Conlon, Literature Editor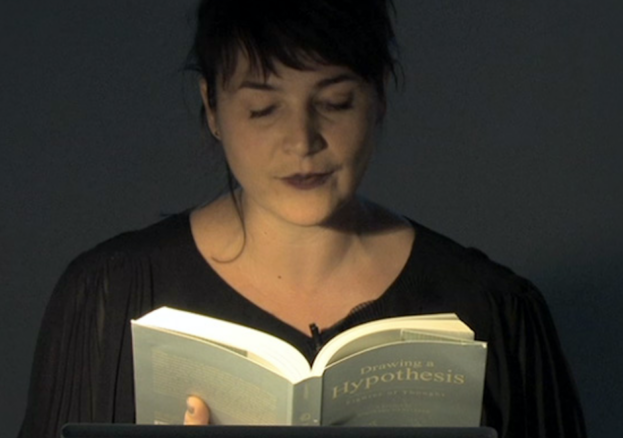 For a whole decade now, independent Manchester-based poetry press if p then q has been publishing full-length collections by some of the most important contemporary poets around. Specialising in conceptualism and other modes of contemporary writing, the press is as much interested in the term 'art' as it is in 'poetry', and this event – celebrating its 10th birthday – sees publisher James Davies (latterly one-third of reading series The Other Room) bring together six contributors to showcase the diversity of voices involved.
To give you an idea, Stephen Emmerson is interested in the merger of conceptual art and poetic practices, and his works for if p then q include the automatic templates Poetry Wholes, as well as collection Family Portraits. Emma Cocker, meanwhile, is a writer-artist based in Sheffield, who describes her work as "exploring the slippage between writing on page, to performance in time, between still and moving image, between individual and collective action". Her prose-poetry collection The Yes of the No is out now and she has an if p then q publication in the pipeline.
Another third of now defunct The Other Room, Tom Jenks has three books with if p then q, and – rather excitingly – a new collection of flash fiction will be launched at this event. The editor of the avant objects press zimZalla, he has published numerous books with other presses. So too has Tim Allen, whose post-avant and surrealist poetry can be found on Knives Forks & Spoons, Oystercatcher, Shearsman and, of course, if p then q. He edited Terrible Work magazine and co-edited a Salt Publishing book of interviews with British poets, Don't Start Me Talking, and he co-organises another Manchester experimental poetry regular, Peter Barlow's Cigarette.
The final two performers are Lucy Harvest Clarke, author of if p then q books Silveronda and Be3a, and publications with Knives Forks & Spoons, zimZalla and blart press, and Peter Jaeger, a Canadian poet, literary critic, text-based artist and Professor of Poetics at Roehampton University in London. He has been published by Bloomsbury and Veer, and A Field Guide to Lost Things is out now on if p then q.
The Facebook event page for if p then q's 10th birthday bash says: "Note that this is a free event. Think: as much fun as a night seeing Kraftwerk, etc. but £100 cheaper." Exactly. See you at The Peer Hat.