Homebound Bounties at Studio Eleven Gallery in Hull
Creative Tourist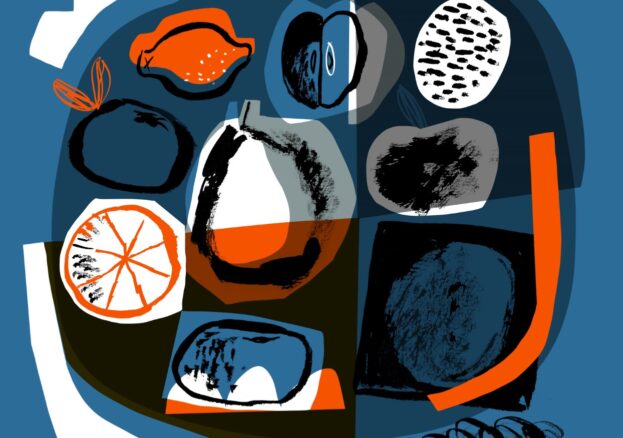 Studio Eleven Gallery in Hull presents Hombeound Bounties – an exhibition of ceramics by Irena Sibrijns and illustrations by Gillian Martin.
Originally from the Netherlands, Irena has settled in Suffolk. A selected member of the Crafts Potters Association, Irena creates both utilitarian and decorative work. The majority of work is thrown on the wheel, some pieces are built up using clay slabs. The surface decoration is the distinguishing element of her work, applying by hand, a range of complex decorative techniques to achieve the final piece.
Gillian returned to Scarborough after living in Canada for three years. Her distinct illustration style is strongly influenced by all things Mid-Century, and has a 'screen printed' look. Working in London before moving to Canada, Gillian has a range of clients across many platforms – Oxford University Press, BBC Publications, IBM, to name a few. Recent commissions include illustrations for the Bronte Museum in Howarth, Stephen Joseph Theatre in Scarborough, and the NHS in Hull.