Heart of Darkness at The Lowry
Kristy Stott, Theatre Editor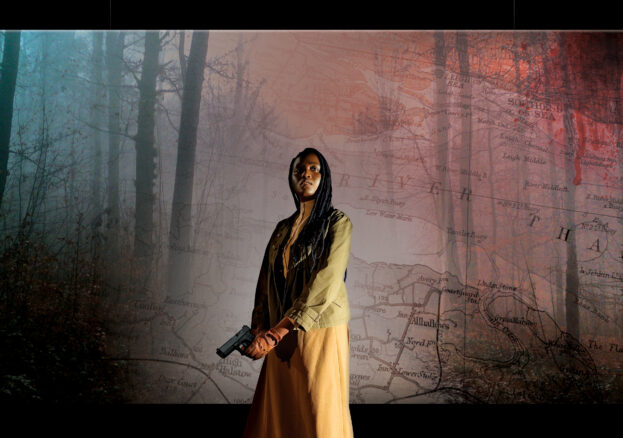 Following their popular and acclaimed adaptation of Hemingway's A Farewell to Arms, imitating the dog bring Joseph Conrad's influential novel, Heart of Darkness to The Lowry's stage.
A tale of deceit and greed, Heart of Darkness was written over 100 years ago amid the optimism at the turn of a new century. Conrad's novel charted the journey of narrator Charles Manlow as he travelled up the Congo river into the Congo Free State in the heart of Africa. Now in this bold retelling, imitate the dog re-site the narrative in a timeless Europe as a Congolese woman journeys through a war-torn landscape.
A searing parable for our times, imitating the dog's Heart of Darkness, negotiates race and gender alongside themes of exploitation, violence and nationalism. Influential and timely, this performance has been created at a time when versions of Britain's colonial past are being held up as a golden era, and when our relationship with Europe is being severely tested. This is a relevant and vital retelling of Conrad's novel for a modern day audience.
imitating the dog have been making ground-breaking work for theatres and other spaces for 20 years. Their work, often highly visual and utilising innovative multimedia, has been witnessed by hundreds of thousands of people across the world.
The company are most interested in telling stories and creating beautiful, memorable images for audiences. In Heart of Darkness, imitating the dog will stage a visually rich, multi-layered exploration of Conrad's classic novel fusing live performance with digital technology.