Eileen Simpson and Ben White: Open Music Archive at Castlefield Gallery
Sara Jaspan, Exhibitions Editor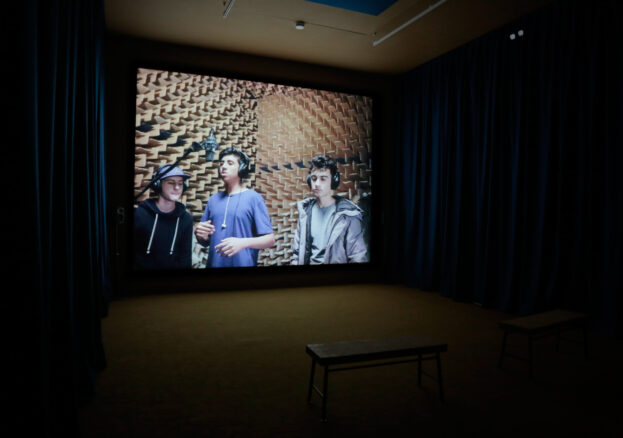 Castlefield Gallery's latest exhibition will cast visitors into a time warp of music and sound, featuring an array of copyright-expired archival material from across the last 100 years.
Open Music Archive marks Eileen Simpson and Ben White's first UK survey show, looking back over ten years of projects that sit at the intersection between art, music and information networks, and which seek to challenge default mechanisms for the authorship, ownership and distribution. Open Music Archive is an on-going initiative by the artists to source, digitise and distribute out-of-copyright sound recordings, and serves as a vehicle for collaborative projects exploring the material's potential for reuse.
Recordings gleaned from the genesis of the music industry in 1920s Atlanta, a lost feature film from 1950s Jordan, and Harry Smith's celebrated six album compilation, Anthology, will all be present within the show, having provided the basis for several Open Archive pieces.
Both Simpson and White were born in Manchester during the 1970s, and their Castlefield Gallery retrospective will coincide with a premiere of their latest project – Everything I Have Is Yours at Salford Art Museum & Art Gallery – for which they have collaborated with a group of older musicians described as the 'original teenagers' of the city's music scene, now in their 70s and 80s. The film-based commission looks back to the first decade of the UK pop charts (1952-62), featuring public-domain samples from the formative era. Copyright-expired samples from chart hits of the period will also be separated from copyright-controlled elements of the original records and released through an algorithmic process to enable collective use for the project and for future sharing.
Unplug your headphones and head into the gallery.