Salford Museum and Art Gallery
Alex Saint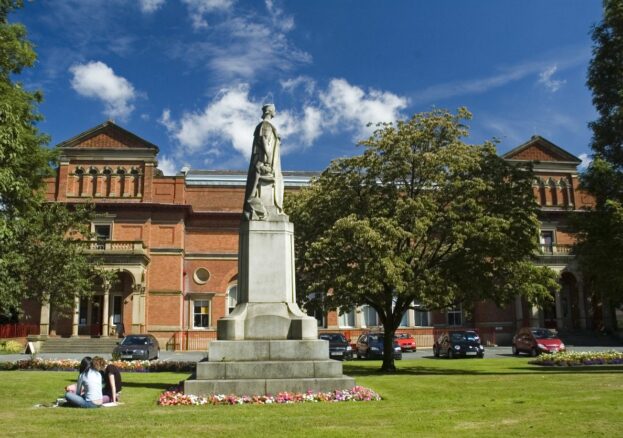 The Salford City Council-run Salford Museum and Art Gallery is a friendly city museum with special appeal to families (its proximity to Peel Park, which the museum overlooks, helps with the latter). The permanent collection holds a few gems, but the real highlight is Lark Hill Place, a charming Victorian Street installation complete with costumes to wear as you explore.
The building first opened in 1850 as the Royal Museum and Public Library – said to be the first unconditionally free public library in England (the Manchester Free Library opened in 1852 but was the first to be set up under the Public Libraries Act of 1850; the then Royal Museum came under the auspices of the Museum Act).
Since then, the museum has constantly evolved, yet it somehow manages to seamlessly mix original Victorian and later 20th century architectural additions into a unified whole.