Early Doors at The Lowry
Kristy Stott, Theatre Editor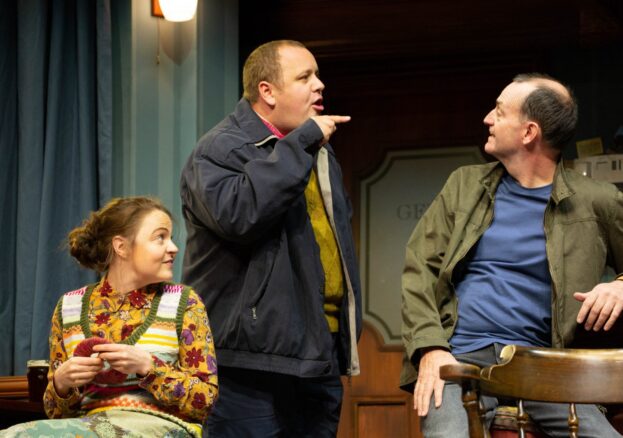 Following a critically acclaimed sell-out run Early Doors returns to The Lowry. If you didn't catch this hilarious show the first time around, you've got another chance to snap up a ticket.
The Grapes Pub reopens its doors for a not to be missed night of fun and laughter.
Ken's got love on his mind, but will barmaid, Tanya, ring the landlord's bell? Old Tommy would play Cupid – if only he didn't have IBS (Irritable Bugger's Syndrome). Crime is on the rise but fear not, as local cops Phil and Nige are getting stuck in… to a couple of pints in the back room. After all, "Crime can't crack itself."
Written by Craig Cash and Phil Mealey, based on the much-loved television series, Early Doors is an unmissable night of fun and laughter.
But be quick to snaffle a ticket – you don't want to miss last orders.